Global reach, higher impact
International Journal of Medical Sciences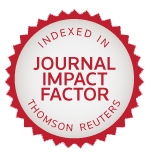 Int J Biol Sci 2006; 2(1):1-9. doi:10.7150/ijbs.2.1
Research Paper
Dephosphorylation specificities of protein phosphatase for cardiac troponin I, troponin T, and sites within troponin T
Department of Biological Sciences, Clark Atlanta University, Atlanta, GA 30314, USA

Protein dephosphorylation by protein phosphatase 1 (PP1), acting in concert with protein kinase C (PKC) and protein kinase A (PKA), is a pivotal regulatory mechanism of protein phosphorylation. Isolated rat cardiac myofibrils phosphorylated by PKC/PKA and dephosphorylated by PP1 were used in determining dephosphorylation specificities, Ca2+-stimulated Mg2+ATPase activities, and Ca2+ sensitivities. In reconstituted troponin (Tn) complex, PP1 displayed distinct substrate specificity in dephosphorylation of TnT preferentially to TnI, in vitro. In situ phosphorylation of cardiomyocytes with calyculin A, a protein phosphatase inhibitor, resulted in an increase in the phosphorylation stiochiometry of TnT (0.3 to 0.5 (67%)), TnI (2.6 to 3.6 (38%)), and MLC2 (0.4 to 1.7 (325%)). These results further confirmed that though MLC2 is the preferred target substrate for protein phosphatase in the thick filament, the Tn complex (TnI and TnT) from thin filament and C-protein in the thick filament are also protein phosphatase substrates. Our in vitro dephosphorylation experiments revealed that while PP1 differentially dephosphorylated within TnT at multiple sites, TnI was uniformly dephosphorylated. Phosphopeptide maps from the in vitro experiments show that TnT phosphopeptides at spots 4A and 4B are much more resistant to PP1 dephosphorylation than other TnT phosphopeptides. Mg2+ATPase assays of myofibrils phosphorylated by PKC/PKA and dephosphorylated by PP1 delineated that while PKC and PKA phosphorylation decreased the Ca2+-stimulated Mg2+ATPase activities, dephosphorylation antagonistically restored it. PKC and PKA phosphorylation decreased Ca2+ sensitivity to 3.6 µM and 5.0 µM respectively. However, dephosphorylation restored the Mg2+ATPase activity of PKC (99%) and PKA (95%), along with the Ca2+ sensitivities (3.3 µM and 3.0 µM, respectively).
Keywords: Protein phosphatase, protein kinase C, protein kinase A, troponin complex
How to cite this article:
Jideama NM, Crawford BH, Hussain AA, Raynor RL. Dephosphorylation specificities of protein phosphatase for cardiac troponin I, troponin T, and sites within troponin T.
Int J Biol Sci
2006; 2(1):1-9. doi:10.7150/ijbs.2.1. Available from
http://www.ijbs.com/v02p0001.htm