Global reach, higher impact
International Journal of Medical Sciences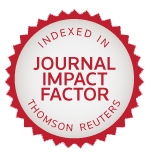 Int J Biol Sci 2007; 3(2):91-99. doi:10.7150/ijbs.3.91
Technical Report
RNAi-based conditional gene knockdown in mice using a U6 promoter driven vector
Genetics of Development and Disease Branch, 10/9N105, National Institute of Diabetes, Digestive and Kidney Diseases, National Institutes of Health, Bethesda, Maryland, MD 20892, USA.
# Present address: INSERM UMR-S 747, Unite de Pharmacologie, Toxicologie et Signalisation Cellulaire, Centre Universitaire des Saints-Pères, 45 rue des Saints-Pères, 75270 Paris Cedex 06, FRANCE

RNA interference (RNAi) is a powerful tool widely used for studying gene function in a number of species. We have previously developed an approach that allows conditional expression of a polymerase III promoter based small hairpin RNA (shRNA) in mice using the Cre-LoxP system. This approach uses a U6 promoter, which is inactive due to the presence of a ploxPneo cassette in the promoter; this promoter can be activated after excision of the neo gene in transgenic mice that express a Cre recombinase transgene. As a proof of principle, we have previously knocked down over 95% of Fgfr2 transcripts in mouse germlines, leading to embryonic lethality, while restricting the knockdown to the progress zone of the limb results in live animals with malformation of digits of both the forelimbs and hindlimbs. We now provide a detailed protocol, including a simplified single-step cloning procedure for vector construction. This method provides a fast yet efficient way to decipher gene functions in vivo in a tissue specific manner.
Keywords: RNAi, shRNA, pol III vectors, transgenic mice, protocol
How to cite this article:
Shukla V, Coumoul X, Deng CX. RNAi-based conditional gene knockdown in mice using a U6 promoter driven vector.
Int J Biol Sci
2007; 3(2):91-99. doi:10.7150/ijbs.3.91. Available from
http://www.ijbs.com/v03p0091.htm