Global reach, higher impact
International Journal of Medical Sciences
Journal of Bone and Joint Infection (JBJI)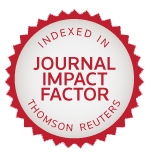 Int J Biol Sci 2007; 3(7):434-445. doi:10.7150/ijbs.3.434
Research Paper
Phycobilisomes linker family in cyanobacterial genomes: divergence and evolution
1. College of Marine Life Science, Faculty of Life Science and Technology, Ocean University of China, 266003, Qingdao, P.R. China
2. Institute of Oceanology, Chinese Academy of Sciences, 266071, Qingdao, P.R. China
* Contributed equally to this study.

Cyanobacteria are the oldest life form making important contributions to global CO2 fixation on the Earth. Phycobilisomes (PBSs) are the major light harvesting systems of most cyanobacteria species. Recent availability of the whole genome database of cyanobacteria provides us a global and further view on the complex structural PBSs. A PBSs linker family is crucial in structure and function of major light-harvesting PBSs complexes. Linker polypeptides are considered to have the same ancestor with other phycobiliproteins (PBPs), and might have been diverged and evolved under particularly selective forces together. In this paper, a total of 192 putative linkers including 167 putative PBSs-associated linker genes and 25 Ferredoxin-NADP oxidoreductase (FNR) genes were detected through whole genome analysis of all 25 cyanobacterial genomes (20 finished and 5 in draft state). We compared the PBSs linker family of cyanobacteria in terms of gene structure, chromosome location, conservation domain, and polymorphic variants, and discussed the features and functions of the PBSs linker family. Most of PBSs-associated linkers in PBSs linker family are assembled into gene clusters with PBPs. A phylogenetic analysis based on protein data demonstrates a possibility of six classes of the linker family in cyanobacteria. Emergence, divergence, and disappearance of PBSs linkers among cyanobacterial species were due to speciation, gene duplication, gene transfer, or gene loss, and acclimation to various environmental selective pressures especially light.
Keywords: phycobilisomes, cyanobacteria, linker polypeptides, evolution
How to cite this article:
Guan X, Qin S, Zhao F, Zhang X, Tang X. Phycobilisomes linker family in cyanobacterial genomes: divergence and evolution.
Int J Biol Sci
2007; 3(7):434-445. doi:10.7150/ijbs.3.434. Available from
http://www.ijbs.com/v03p0434.htm