Global reach, higher impact
International Journal of Medical Sciences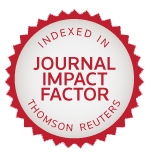 Int J Biol Sci 2009; 5(1):28-33. doi:10.7150/ijbs.5.28
Short Research Communication
Differential display of expressed genes reveals a novel function of SFRS18 in regulation of intramuscular fat deposition
1. College of Animal Science & Technology, Nanjing Agricultural University, Nanjing 210095, China
2. Key Laboratory of Animal Physiology and Biochemistry, Nanjing Agricultural University, Nanjing 210095, China
3. Department of Animal Sciences, Washington State University, Pullman, WA 99164-6351, USA

Intramuscular fat (IMF) content plays a key role in establishing pork quality. In the present study, differential-display reverse transcription-polymerase chain reaction (DDRT-PCR) was used to identify differentially expressed (DE) genes between longissimus dorsi (LD) muscles with extremely different IMF content. A major DE gene associated with IMF content was identified as splicing factor serine-arginine rich protein (SFRS18) gene, also known as SRrp130. The gene exhibited relatively higher expression levels in LD muscles with higher IMF content. A full-length cDNA sequence of pig SFRS18 gene was obtained by in silico comparative cloning coupled with PCR target sequencing, while the current EST (expressed sequence tag) database supported two transcript variants of the pig gene. Differential expression of the SFRS18 gene was further confirmed using quantitative PCR. The mRNA levels of SFRS18 gene showed significant and positive correlation with IMF content in LD muscle (r = 0.54, P < 0.01). Collectively, these results suggest that the SFRS18 gene is involved in the regulation of IMF deposition in pig and that it may be a useful tool in selecting animals for desired amounts of fatness for high quality pork.
Keywords: SFRS18, differential display, IMF, muscle, expression level
How to cite this article:
Wang X, Xue C, Wang X, Liu H, Xu Y, Zhao R, Jiang Z, Dodson MV, Chen J. Differential display of expressed genes reveals a novel function of
SFRS18
in regulation of intramuscular fat deposition.
Int J Biol Sci
2009; 5(1):28-33. doi:10.7150/ijbs.5.28. Available from
http://www.ijbs.com/v05p0028.htm