Global reach, higher impact
International Journal of Medical Sciences
Journal of Bone and Joint Infection (JBJI)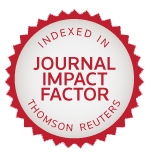 Int J Biol Sci 2009; 5(4):331-337. doi:10.7150/ijbs.5.331
Short Research Communication
Identification of candidate genes for congenital splay leg in piglets by alternative analysis of DNA microarray data
1. Research Institute for the Biology of Farm Animals (FBN) Dummerstorf, D-18196 Dummerstorf, Germany
2. Institute of Animal and Nutritional Sciences, Martin-Luther-University Halle-Wittenberg, D-06108 Halle, Germany
3. Institute of Animal Breeding and Husbandry, Christian-Albrechts-University Kiel; D-24098 Kiel, Germany

The congenital splay leg syndrome in piglets is characterized by a temporarily impaired functionality of the hind leg muscles immediately after birth. Etiology and pathogenetic mechanisms for the disease are still not well understood. We compared genome wide gene expression of three hind leg muscles (M. adductores, M. gracilis and M. sartorius) between affected piglets and their healthy littermates with the GeneChip® Porcine Genome Array (Affymetrix) in order to identify candidate genes for the disease. Data analysis with standard algorithms revealed no significant differences between both groups. By application of an alternative approach, we identified 63 transcripts with differences in two muscles and 5 genes differing between the groups in three muscles. The expression of six selected genes (SQSTM1, SSRP1, DDIT4, ENAH, MAF, and PDK4) was investigated with SYBRGreen RT - Real time PCR. The differences obtained with the microarray analysis could be confirmed and demonstrate the validity of the alternative approach to microarray data analysis. Four genes with different expression levels in at least two muscles (SQSTM1, SSRP1, DDIT4, and MAF) are assigned to transcriptional cascades related to cell death and may thus indicate pathways for further investigations on congenital splay leg in piglets.
Keywords: congenital splay leg, piglet, microarray, RT - Real time PCR
How to cite this article:
Maak S, Boettcher D, Tetens J, Wensch-Dorendorf M, Nürnberg G, Wimmers K, Swalve HH, Thaller G. Identification of candidate genes for congenital splay leg in piglets by alternative analysis of DNA microarray data.
Int J Biol Sci
2009; 5(4):331-337. doi:10.7150/ijbs.5.331. Available from
http://www.ijbs.com/v05p0331.htm