Global reach, higher impact
International Journal of Medical Sciences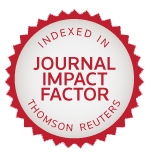 Int J Biol Sci 2009; 5(5):397-410. doi:10.7150/ijbs.5.397
Research Paper
Axial and appendicular skeletal transformations, ligament alterations, and motor neuron loss in Hoxc10 mutants
Department of Psychiatry and Biobehavioral Science, UCLA School of Medicine, Los Angeles, CA 90095, USA

Vertebrate Hox genes regulate many aspects of embryonic body plan development and patterning. In particular, Hox genes have been shown to regulate regional patterning of the axial and appendicular skeleton and of the central nervous system. We have identified patterning defects resulting from the targeted mutation of Hoxc10, a member of the Hox10 paralogous family. Hoxc10 mutant mice have skeletal transformations in thoracic, lumbar, and sacral vertebrae and in the pelvis, along with alterations in the bones and ligaments of the hindlimbs. These results suggest that Hoxc10, along with other members of the Hox10 paralogous gene family, regulates vertebral identity at the transition from thoracic to lumbar and lumbar to sacral regions. Our results also suggest a general role for Hoxc10 in regulating chondrogenesis and osteogenesis in the hindlimb, along with a specific role in shaping femoral architecture. In addition, mutant mice have a reduction in lumbar motor neurons and a change in locomotor behavior. These results suggest a role for Hoxc10 in generating or maintaining the normal complement of lumbar motor neurons.
Keywords: Hox gene, vertebral column, hindlimb, motor neuron, patterning, locomotor behavior
How to cite this article:
Hostikka SL, Gong J, Carpenter EM. Axial and appendicular skeletal transformations, ligament alterations, and motor neuron loss in
Hoxc10
mutants.
Int J Biol Sci
2009; 5(5):397-410. doi:10.7150/ijbs.5.397. Available from
http://www.ijbs.com/v05p0397.htm