Global reach, higher impact
International Journal of Medical Sciences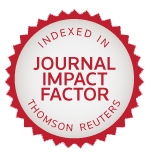 Int J Biol Sci 2009; 5(5):500-516. doi:10.7150/ijbs.5.500
Review
The prospects of cellulase-producing bacteria for the bioconversion of lignocellulosic biomass
1. Biorefining Research Initiative, Lakehead University, 955 Oliver Rd, Thunder Bay, Ontario P7B5E1, Canada.
2. Department of Biology, Lakehead University, 955 Oliver Rd, Thunder Bay, Ontario P7B5E1, Canada.

Lignocellulosic biomass is a renewable and abundant resource with great potential for bioconversion to value-added bioproducts. However, the biorefining process remains economically unfeasible due to a lack of biocatalysts that can overcome costly hurdles such as cooling from high temperature, pumping of oxygen/stirring, and, neutralization from acidic or basic pH. The extreme environmental resistance of bacteria permits screening and isolation of novel cellulases to help overcome these challenges. Rapid, efficient cellulase screening techniques, using cellulase assays and metagenomic libraries, are a must. Rare cellulases with activities on soluble and crystalline cellulose have been isolated from strains of Paenibacillus and Bacillus and shown to have high thermostability and/or activity over a wide pH spectrum. While novel cellulases from strains like Cellulomonas flavigena and Terendinibacter turnerae, produce multifunctional cellulases with broader substrate utilization. These enzymes offer a framework for enhancement of cellulases including: specific activity, thermalstability, or end-product inhibition. In addition, anaerobic bacteria like the clostridia offer potential due to species capable of producing compound multienzyme complexes called cellulosomes. Cellulosomes provide synergy and close proximity of enzymes to substrate, increasing activity towards crystalline cellulose. This has lead to the construction of designer cellulosomes enhanced for specific substrate activity. Furthermore, cellulosome-producing Clostridium thermocellum and its ability to ferment sugars to ethanol; its amenability to co-culture and, recent advances in genetic engineering, offer a promising future in biofuels. The exploitation of bacteria in the search for improved enzymes or strategies provides a means to upgrade feasibility for lignocellulosic biomass conversion, ultimately providing means to a 'greener' technology.
Keywords: bacteria, bioconversion, cellulases, cellulosome
How to cite this article:
Maki M, Leung KT, Qin W. The prospects of cellulase-producing bacteria for the bioconversion of lignocellulosic biomass.
Int J Biol Sci
2009; 5(5):500-516. doi:10.7150/ijbs.5.500. Available from
http://www.ijbs.com/v05p0500.htm