Global reach, higher impact
International Journal of Medical Sciences
Journal of Bone and Joint Infection (JBJI)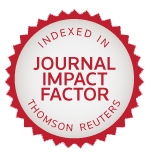 Int J Biol Sci 2010; 6(5):419-427. doi:10.7150/ijbs.6.419
Research Paper
Fluorouracil Selectively Enriches Stem-like Leukemic Cells in a Leukemic Cell Line
1. Key Laboratory of Laboratory Medical Diagnostics, Ministry of Education, Chongqing Key Laboratory, Faculty of Laboratory Medicine, Chongqing Medical University, Chongqing 400016, China
2. Department of Haematology, the First Affiliated Hospital, Chongqing Medical University, Chongqing 400016, China
3. Clinical Laboratory, the First Affiliated Hospital, Chongqing Medical University, Chongqing 400016, China

Recent studies have reported that cancer stem cells (CSCs) could be isolated from solid cancer cell lines, in which the purity of CSCs was higher than that from tumor tissues. Separation of CSCs from leukemic cell lines was rarely reported. In this study, CD34+CD38- stem-like cell subsets in human KG-1a leukemic cell line were enriched by cytotoxic agent 5-fluorouracil (5-FU). After 4 days incubation of KG-1a cell line with 5-FU (50 μg/ml), the CD34+CD38- subpopulation of cell lines was enriched more than 10 times. The enriched cells had proliferate potential in vitro, low level of RNA transcription and Hoechst 33342 dye efflux ability, accompanied by high expression of ATP-binding cassette transporter protein ABCG2. Our findings suggest that treatment with 5-FU offers an easy method to isolate leukemic stem-like subpopulation. It can facilitate studies of leukemic stem cell biology and the development of new therapeutic strategies.
Keywords: stem cell, leukemia, 5-fluorouracil, cell line, KG-1a
How to cite this article:
Zhang L, Yang S, He YJ, Shao HY, Wang L, Chen H, Gao YJ, Qing FX, Chen XC, Zhao LY, Tan S. Fluorouracil Selectively Enriches Stem-like Leukemic Cells in a Leukemic Cell Line.
Int J Biol Sci
2010; 6(5):419-427. doi:10.7150/ijbs.6.419. Available from
http://www.ijbs.com/v06p0419.htm