Global reach, higher impact
International Journal of Medical Sciences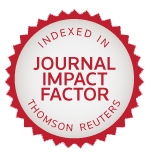 Int J Biol Sci 2010; 6(5):443-453. doi:10.7150/ijbs.6.443
Research Paper
Catalpol Increases Brain Angiogenesis and Up-Regulates VEGF and EPO in the Rat after Permanent Middle Cerebral Artery Occlusion
1. School of Pharmaceutical Sciences & School of Chinese Medicine, Southwest University, Chongqing 400715, China;
2. Department of Emergency Medicine, The First Affiliated Hospital of Chongqing Medical University, Chongqing 400016, China;
3. Department of Neurology, The First Affiliated Hospital of Chongqing Medical University, Chongqing 400016, China;
4. Chongqing Medical And Pharmaceutical College;
5. Southwest University 2nd Hospital, Chongqing 400715, China

To investigate the role and mechanism of catalpol in brain angiogenesis in a rat model of stroke, the effect of catalpol (5 mg/kg; i.p) or vehicle administered 24 hours after permanent middle cerebral artery occlusion (pMCAO) on behavior, angiogenesis, ultra-structural integrity of brain capillary endothelial cells, and expression of EPO and VEGF were assessed. Repeated treatments with Catalpol reduced neurological deficits and significantly improved angiogenesis, while significantly increasing brain levels of EPO and VEGF without worsening BBB edema. These results suggested that catalpol might contribute to infarcted-brain angiogenesis and ameliorate the edema of brain capillary endothelial cells (BCECs) by upregulating VEGF and EPO coordinately.
Keywords: Catalpol, VEGF, EPO, Permanent occlusion of middle cerebral artery, Angiogenesis
How to cite this article:
Zhu HF, Wan D, Luo Y, Zhou JL, Chen L, Xu XY. Catalpol Increases Brain Angiogenesis and Up-Regulates VEGF and EPO in the Rat after Permanent Middle Cerebral Artery Occlusion.
Int J Biol Sci
2010; 6(5):443-453. doi:10.7150/ijbs.6.443. Available from
http://www.ijbs.com/v06p0443.htm