Global reach, higher impact
International Journal of Medical Sciences
Journal of Bone and Joint Infection (JBJI)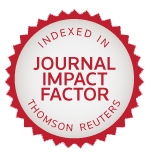 Int J Biol Sci 2010; 6(6):556-568. doi:10.7150/ijbs.6.556
Research Paper
Activity and interactions of antibiotic and phytochemical combinations against Pseudomonas aeruginosa in vitro
1. Biomedical Engineering Research Centre, Nanyang Technological University, Singapore;
2. Advanced Design and Modeling Lab, Nanyang Technological University, Singapore;
3. School of Life and Environmental Sciences, University of Tsukuba, Ibaraki, Japan;
4. Infectious Disease Cluster, Advanced Medical & Dental Institute, Universiti Sains Malaysia, Penang, Malaysia.

In this study the in vitro activities of seven antibiotics (ciprofloxacin, ceftazidime, tetracycline, trimethoprim, sulfamethoxazole, polymyxin B and piperacillin) and six phytochemicals (protocatechuic acid, gallic acid, ellagic acid, rutin, berberine and myricetin) against five P. aeruginosa isolates, alone and in combination are evaluated. All the phytochemicals under investigation demonstrate potential inhibitory activity against P. aeruginosa. The combinations of sulfamethoxazole plus protocatechuic acid, sulfamethoxazole plus ellagic acid, sulfamethoxazole plus gallic acid and tetracycline plus gallic acid show synergistic mode of interaction. However, the combinations of sulfamethoxazole plus myricetin shows synergism for three strains (PA01, DB5218 and DR3062). The synergistic combinations are further evaluated for their bactericidal activity against P. aeruginosa ATCC strain using time-kill method. Sub-inhibitory dose responses of antibiotics and phytochemicals individually and in combination are presented along with their interaction network to suggest on the mechanism of action and potential targets for the phytochemicals under investigation. The identified synergistic combinations can be of potent therapeutic value against P. aeruginosa infections. These findings have potential implications in delaying the development of resistance as the antibacterial effect is achieved with lower concentrations of both drugs (antibiotics and phytochemicals).
Keywords: Synergy, combination therapy, phytochemicals, drug resistance.
How to cite this article:
Jayaraman P, Sakharkar MK, Lim CS, Tang TH, Sakharkar KR. Activity and interactions of antibiotic and phytochemical combinations against
Pseudomonas aeruginosa in vitro
.
Int J Biol Sci
2010; 6(6):556-568. doi:10.7150/ijbs.6.556. Available from
http://www.ijbs.com/v06p0556.htm