Global reach, higher impact
International Journal of Medical Sciences
Journal of Bone and Joint Infection (JBJI)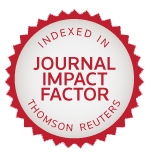 Int J Biol Sci 2010; 6(7):655-664. doi:10.7150/ijbs.6.655
Research Paper
Nuclear factor-Y (NF-Y) regulates transcription of mouse Dmrt7 gene by binding to tandem CCAAT boxes in its proximal promoter
Department of Genetics, College of Life Sciences, Wuhan University, Wuhan 430072, P. R. China
* These authors contribute equally to this work.

Dmrt7, a member of the Dmrt family of genes, is required for spermatogenesis. However, promoter functions of the gene Dmrt7 remain unknown. We have cloned and characterized the proximal promoter region of the mouse Dmrt7 gene. Functional analysis of the 5' flanking region by sequential deletion mutations revealed crucial positive elements between -60 and +1, in which two highly conserved and tandem CCAAT boxes: the CCAAT box1 (-48/-44) and the CCAAT box2 (-7/-3) are located. Site-directed mutagenesis studies demonstrated that both CCAAT boxes are indispensable to the promoter activity. Electrophoretic mobility shift assays (EMSAs) and gel-supershift assays indicated that transcription factor NF-Y binds to the promoter. Chromatin immunoprecipitation (ChIP) analysis demonstrated that NF-Y interacts in vivo with the promoter of the Dmrt7 gene in testis. Co-transfection and reporter analysis showed that over-expression of NF-Ys increased transcription of the Dmrt7-luc gene whereas expression of a dominant-negative NF-Ya decreased the transcription. This suggests that NF-Y can activate the Dmrt7 promoter. These results provide evidence of a transcription regulatory mechanism that controls Dmrt7 gene expression in mouse testis.
Keywords: Endocrinology, Spermatogenesis, DM domain, Transcriptional regulation
How to cite this article:
Hou Y, Zhou X, Liu J, Yuan J, Cheng H, Zhou R. Nuclear factor-Y (NF-Y) regulates transcription of mouse
Dmrt7
gene by binding to tandem CCAAT boxes in its proximal promoter.
Int J Biol Sci
2010; 6(7):655-664. doi:10.7150/ijbs.6.655. Available from
http://www.ijbs.com/v06p0655.htm