Global reach, higher impact
International Journal of Medical Sciences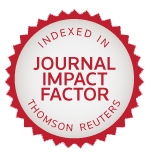 Int J Biol Sci 2010; 6(7):691-699. doi:10.7150/ijbs.6.691
Review
Lipid metabolism, adipocyte depot physiology and utilization of meat animals as experimental models for metabolic research
1. Department of Animal Sciences, Washington State University, Pullman, WA 99164, USA
2. USDA-ARS, Richard B. Russell Agricultural Research Station, Athens, GA 30604, USA
3. Department of Agricultural, Food and Nutritional Science, University of Alberta, Edmonton, Alberta T6G 2P5, USA
4. Department of Animal Science, University of Wyoming, Laramie, WY 82071, USA
5. Department of Pharmaceutical Sciences, University of Connecticut, Storrs, CT 06269, USA
6. The Coca-Cola Company, Research and Technology, Atlanta, GA 30313, USA
7. Agriculture and Agri-Food Canada Research Centre, Lethbridge T1J 4B1, CA, , USA
8. Program in Cellular and Molecular Biosciences and Animal Sciences, Auburn University, AL 36849, USA
9. The Hartz Mountain Corporation, Secaucus, NJ 07094, USA
10. Department of Animal and Range Sciences, South Dakota State University, Brookings, SD 57007, USA
11. Department of Animal Sciences, University of Arizona, Tucson, AZ 85721, USA
12. Universidad Publica de Navarra, Campus Arrosadia, Pamplona 31006, Spain
13. Animal Sciences, Iowa State University, Ames, IA 50011, USA
14. Department of Animal Sciences, The Ohio State University/OARDC, Wooster, OH 44691, USA

Meat animals are unique as experimental models for both lipid metabolism and adipocyte studies because of their direct economic value for animal production. This paper discusses the principles that regulate adipogenesis in major meat animals (beef cattle, dairy cattle, and pigs), the definition of adipose depot-specific regulation of lipid metabolism or adipogenesis, and introduces the potential value of these animals as models for metabolic research including mammary biology and the ontogeny of fatty livers.
Keywords: Meat animals, lipid metabolism, adipose depots, adipocytes, adipogenesis
How to cite this article:
Dodson MV, Hausman GJ, Guan L, Du M, Rasmussen TP, Poulos SP, Mir P, Bergen WG, Fernyhough ME, McFarland DC, Rhoads RP, Soret B, Reecy JM, Velleman SG, Jiang Z. Lipid metabolism, adipocyte depot physiology and utilization of meat animals as experimental models for metabolic research.
Int J Biol Sci
2010; 6(7):691-699. doi:10.7150/ijbs.6.691. Available from
http://www.ijbs.com/v06p0691.htm