Global reach, higher impact
International Journal of Medical Sciences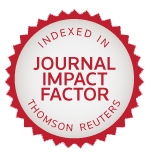 Int J Biol Sci 2010; 6(7):719-729. doi:10.7150/ijbs.6.719
Research Paper
GEP, a Local Growth Factor, is Critical for Odontogenesis and Amelogenesis
1. The State Key Laboratory Breeding Base of Basic Science of Stomatology (Hubei-MOST) & Key Laboratory of Oral Biomedicine Ministry of Education, School & Hospital of Stomatology, Wuhan University, Wuhan 430079, CHINA
2. Baylor College of Dentistry, Texas A&M Health Science Center, 3302 Gaston Avenue Dallas, TX 75246, USA
3. Institute of Medical Genetics, Shandong University School of Medicine, 44 West Wenhua Road, Jinan 250012, CHINA
4. Department of Orthopaedic Surgery, NYU Hospital for Joint Diseases, New York, NY 10003, USA

Granulin epithelin precursor (GEP) is a new growth factor that functions in brain development, chondrogenesis, tissue regeneration, tumorigenesis, and inflammation. The goal of this study was to study whether GEP was critical for odontogenesis and amelogenesis both in vivo and in vitro. The in situ hybridization and immunohistochemistry data showed that GEP was expressed in both odontoblast and ameloblast cells postnatally. Knockdown of GEP by crossing U6-ploxPneo-GEP and Sox2-Cre transgenic mice led to a reduction of dentin thickness, an increase in predentin thickness, and a reduction in mineral content in enamel. The in vitro application of recombinant GEP up-regulated molecular markers important for odontogenesis (DMP1, DSPP, and ALP) and amelogenesis (ameloblastin, amelogenin and enamelin). In conclusion, both the in vivo and the in vivo data support an important role of GEP in tooth formation during postnatal development.
Keywords: GEP, tooth development, dentin, enamel, siRNA
How to cite this article:
Cao Z, Jiang B, Xie Y, Liu Cj, Feng JQ. GEP, a Local Growth Factor, is Critical for Odontogenesis and Amelogenesis.
Int J Biol Sci
2010; 6(7):719-729. doi:10.7150/ijbs.6.719. Available from
http://www.ijbs.com/v06p0719.htm