Global reach, higher impact
International Journal of Medical Sciences
Journal of Bone and Joint Infection (JBJI)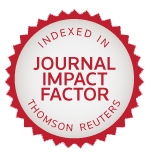 Int J Biol Sci 2010; 6(7):773-783. doi:10.7150/ijbs.6.773
Research Paper
Modulation of Mitochondrial Permeability Transition Pore Affects Multidrug Resistance in Human Hepatocellular Carcinoma Cells
Department of Gastroenterology, Xinqiao Hospital, Third Military Medical University, Chongqing, 400037, P R. China

Multidrug resistance (MDR) is a critical problem in the chemotherapy of cancers. Human hepatocellular carcinoma (HCC) responds poorly to chemotherapy owing to its potent MDR. Chemotherapeutic drugs primarily act by inducing apoptosis of cancer cells, and defects in apoptosis may result in MDR. Mitochondrial permeability transition (mPT) is implicated as an important event in the control of cell death or survival and mPT represents a target for the development of cytotoxic drugs. This study aimed to investigate the effects of selective opener (Atractyloside glycoside, ATR) and inhibitor (Cyclosporine A, CsA) of mitochondrial permeability transition pore (mPTP) on a CDDP-resistant HCC cell line (SK-Hep1 cells). In this study, a stable MDR phenotype characterization of SK-Hep1 cell line (SK-Hep1/CDDP cells) was established and used to investigate the role of mPTP in MDR. Results suggested that ATR accelerated the decrease of mitochondrial membrane potential (ΔΨm), reduced the Bax activity, and increased the apoptosis of SK-Hep1/CDDP cells; while CsA inhibited mPTP opening, reduced and delayed the decline of mitochondrial membrane potential, and increased the Bax activity, leading to increased tolerance of SK-Hep1/CDDP cells to apoptosis induction. However, mPTP activity had no effect on the expression of MDR1 in cells,meanwhile the P-gp translocation to mitochondria was increased, and functionally activated. In conclusion, selective modulation of mPTP can affect MDR in human HCC cells. Therefore, activation of mPTP may provide a new strategy to sensitize cancer cells to chemotherapeutic drugs and to reverse the MDR in cancer cells.
Keywords: hepatocellular carcinoma, mitochondrial permeability transition pore, multidrug resistance, mitochondrial membrane potential.
How to cite this article:
Ling X, Zhou Y, Li SW, Yan B, Wen L. Modulation of Mitochondrial Permeability Transition Pore Affects Multidrug Resistance in Human Hepatocellular Carcinoma Cells.
Int J Biol Sci
2010; 6(7):773-783. doi:10.7150/ijbs.6.773. Available from
http://www.ijbs.com/v06p0773.htm