Global reach, higher impact
International Journal of Medical Sciences
Journal of Bone and Joint Infection (JBJI)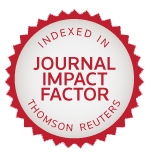 Int J Biol Sci 2010; 6(7):806-826. doi:10.7150/ijbs.6.806
Research Paper
SRp20 is a proto-oncogene critical for cell proliferation and tumor induction and maintenance
1. Tumor Virus RNA Biology Laboratory, HIV and AIDS Malignancy Branch, Center for Cancer Research, National Cancer Institute, National Institutes of Health, Bethesda, MD, USA;
2. Wuhan University School and Hospital of Stomatology, Wuhan, Hubei, P.R. China;
3. Genetics of Development and Disease Branch, National Institute of Diabetes and Digestive and Kidney Diseases, National Institutes of Health, Bethesda, MD, USA;
4. Flow Cytometry Core Facility, National Heart, Lung, and Blood Institute, National Institutes of Health, Bethesda, MD, USA

Tumor cells display a different profile of gene expression than their normal counterparts. Perturbations in the levels of cellular splicing factors can alter gene expression, potentially leading to tumorigenesis. We found that splicing factor SRp20 (SFRS3) is highly expressed in cancers. SRp20 regulated the expression of Forkhead box transcription factor M1 (FoxM1) and two of its transcriptional targets, PLK1 and Cdc25B, and controlled cell cycle progression and proliferation. Cancer cells with RNAi-mediated reduction of SRp20 expression exhibited G2/M arrest, growth retardation, and apoptosis. Increased SRp20 expression in rodent fibroblasts promoted immortal cell growth and transformation. More importantly, we found that SRp20 promoted tumor induction and the maintenance of tumor growth in nude mice and rendered immortal rodent fibroblasts tumorigenic. Collectively, these results suggest that increased SRp20 expression in tumor cells is a critical step for tumor initiation, progression, and maintenance.
Keywords: Cancer, splicing factors, SFRS3, SRp20, G2/M arrest, cell transformation, tumor induction
How to cite this article:
Jia R, Li C, McCoy JP, Deng CX, Zheng ZM. SRp20 is a proto-oncogene critical for cell proliferation and tumor induction and maintenance.
Int J Biol Sci
2010; 6(7):806-826. doi:10.7150/ijbs.6.806. Available from
http://www.ijbs.com/v06p0806.htm