Global reach, higher impact
International Journal of Medical Sciences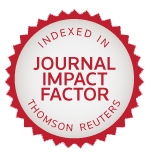 Int J Biol Sci 2011; 7(3):269-278. doi:10.7150/ijbs.7.269
Research Paper
Numb Protects Renal Proximal Tubular Cells from Puromycin Aminonucleoside-Induced Apoptosis through Inhibiting Notch Signaling Pathway
1. Department of Nephrology, The First Affiliated Hospital of Sun Yat-sen University, Guangzhou, China
2. Devision of Nephrology, Nanfang Hospital, Southern Medical University, Guangdong Provincial Institute of Nephrology, Guangzhou, China
3. Department of Nephrology, Huangpu Division of The First Affiliated Hospital of Sun Yat-sen University, Guangzhou, China

Numb was originally discovered as an intrinsic cell fate determinant in Drosophila by antagonizing Notch signaling. The present study is to characterize the role of Numb in oxidative stress-induced apoptosis of renal proximal tubular cells. Exposure of NRK52E cells to puromycin aminonucleoside (PA) resulted in caspase 3-dependent apoptosis. Numb expression was downregulated by PA in a time- and dose-dependent manner. Knocking down endogenous Numb by siRNA sensitized NRK52E cells to PA-induced apoptosis, whereas overexpressing Numb protected NRK52E cells from PA-induced apoptosis. Moreover, PA activated Notch signaling in a time- and dose-dependent manner as indicated by increased expression of the intracellular domain of Notch and Hes-1. Notch signaling inhibitor DAPT significantly attenuated Numb siRNA-augmented apoptosis. On the other hand, overexpression of intracellular domain of Notch1 could reverse the protective effect of Numb on PA-induced apoptosis. Taken together, our data demonstrated that, in renal proximal tubular cells, Numb functions as a protective molecule on PA-induced apoptosis through antagonizing Notch signaling activity.
Keywords: Numb, apoptosis, renal proximal tubular cells, Notch
How to cite this article:
Ding X, Zhu F, Li T, Zhou Q, Hou FF, Nie J. Numb Protects Renal Proximal Tubular Cells from Puromycin Aminonucleoside-Induced Apoptosis through Inhibiting Notch Signaling Pathway.
Int J Biol Sci
2011; 7(3):269-278. doi:10.7150/ijbs.7.269. Available from
http://www.ijbs.com/v07p0269.htm