Global reach, higher impact
International Journal of Medical Sciences
Journal of Bone and Joint Infection (JBJI)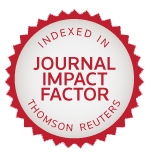 Int J Biol Sci 2011; 7(7):912-926. doi:10.7150/ijbs.7.912
Research Paper
Transplantation with Bone Marrow Stromal Cells Promotes Wound Healing Under Chemotherapy through Altering Phenotypes
1. Department of Dermatology, Second Hospital of Xi'an Jiaotong University, Xi'an, Shaanxi 710004, China
2. Research and Development Center for Tissue Engineering, Fourth Military Medical University, Xi'an, Shaanxi 710032, China
3. Department of Oral Histology and Pathology, School of Stomatology, Fourth Military Medical University, Xi'an, Shaanxi 710032, China
4. Department of Stomatology, No.201 Military Hospital of PLA, Liaoyang, 111000, China
# Both authors contributed equally to this work

Stem cell transplantation is a promising strategy for delayed wound healing caused by chemotherapy. However, the fate of stem cells under chemotherapy has not been fully elucidated. Herein we characterized human fetal bone marrow stromal cells (hBMSCs) during wound healing in mice treated with cyclophosphamide (CTX). The isolated hBMSCs expressed the phenotype of CD11blow/CD14low/CD34low/CD45low/CD29high/CD44high/CD90high/CD105high/CD146high/STRO-1low. Following in vitro exposure to CTX, hBMSCs showed decreased cell growth in a dose- and time-dependent manner, accompanied by increased expressions of collagen-I/III, and CD31. After transplantation, wounds closed as early as 8 days and were positive for α-smooth muscle actin (α-SMA), implicating the enhanced re-epithelialization and wound contraction. Moreover, proliferating cell nuclear antigen (PCNA) and CD31 showed co-localization with α-SMA, suggesting the differentiation of hBMSCs into epithelial cells and myofibroblasts/fibroblasts. Taken together, our results indicate hBMSCs can accelerate wound healing under chemotherapy through altering their phenotypes.
Keywords: bone marrow stromal cells, delayed wound healing, cyclophosphamide, cell function
How to cite this article:
Hu G, Liu P, Feng J, Jin Y. Transplantation with Bone Marrow Stromal Cells Promotes Wound Healing Under Chemotherapy through Altering Phenotypes.
Int J Biol Sci
2011; 7(7):912-926. doi:10.7150/ijbs.7.912. Available from
http://www.ijbs.com/v07p0912.htm