Global reach, higher impact
International Journal of Medical Sciences
Journal of Bone and Joint Infection (JBJI)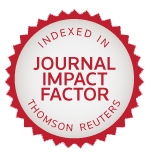 Int J Biol Sci 2011; 7(7):1003-1015. doi:10.7150/ijbs.7.1003
Review
The Link between the Metabolic Syndrome and Cancer
Diabetes and Metabolism Clinical Research Center of Excellence, Legacy Heritage Clinical Research Institute at Rambam (LHCRIR), Haifa, Israel.

Since the incidence of the metabolic syndrome is on the rise in the western world, its coherence to cancer is becoming more apparent. In this review we discuss the different potential factors involved in the increase of cancer in the metabolic syndrome including obesity, dyslipidemia and Type 2 Diabetes Mellitus (T2DM) as well as inflammation and hypoxia. We especially focus on the insulin and IGF systems with their intracellular signaling cascades mediated by different receptor subtypes, and suggest that they may play major roles in this process. Understanding the mechanisms involved will be helpful in developing potential therapeutics.
Keywords: metabolic syndrome, cancer
How to cite this article:
Braun S, Bitton-Worms K, LeRoith D. The Link between the Metabolic Syndrome and Cancer.
Int J Biol Sci
2011; 7(7):1003-1015. doi:10.7150/ijbs.7.1003. Available from
http://www.ijbs.com/v07p1003.htm