Global reach, higher impact
International Journal of Medical Sciences
Journal of Bone and Joint Infection (JBJI)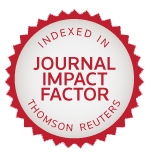 Int J Biol Sci 2011; 7(7):1027-1036. doi:10.7150/ijbs.7.1027
Research Paper
Circulating and Tumor-Infiltrating Foxp3+ Regulatory T Cell Subset in Chinese Patients with Extranodal NK/T Cell Lymphoma
1. State Key Laboratory of Oncology in South China, Sun Yat-Sen University Cancer Center, Guangzhou, 510060, China
2. Department of Medical Oncology, Sun Yat-Sen University Cancer Center, Guangzhou, 510060, China
3. Department of Biotherapy Center, Sun Yat-Sen University Cancer Center, Guangzhou, 510060, China
4. Department of Experimental Research, Sun Yat-Sen University Cancer Center, Guangzhou, 510060, China

Foxp3+ regulatory T lymphocytes (Tregs) usually act as an immune suppressor and correlate with poorer survival in malignancies. This study aims to investigate the distribution and characterization of Foxp3+ subset in peripheral blood mononuclear cells (PBMCs) and tumor tissues from extranodal NK/T cell lymphoma (ENKTL). Our study showed the percentage of Foxp3+ subset from PBMC was significantly higher than that of healthy individuals (P<0.001). The Foxp3+ subset from PBMCs expressed CD45RO, CTLA4, GITR, CCR7, and had an IL-10highIFNγ+TGFβ+IL-2lowIL-17low cytokine secreting phenotype. Interestingly, the existence of EBV antigen-specific CD8+Foxp3+ Tregs was discovered in ENKTL. Furthermore, the high density of Foxp3+ TILs was associated with improved progression-free survival (PFS) in ENKTL patients (P<0.05). Collectively, our study implicates that EBV antigens could induce antigen-specific CD8+Foxp3+ Tregs in ENKTL, and Foxp3+ TILs is an independent factor for PFS in ENKTL.
Keywords: Foxp3+ regulatory T cells, Extranodal NK/T cell lymphoma, tumor infiltrating lymphocytes, EBV
How to cite this article:
Peng RJ, Huang ZF, Zhang YL, Yuan ZY, Xia Y, Jiang WQ, Zeng YX, Li J. Circulating and Tumor-Infiltrating Foxp3
+
Regulatory T Cell Subset in Chinese Patients with Extranodal NK/T Cell Lymphoma.
Int J Biol Sci
2011; 7(7):1027-1036. doi:10.7150/ijbs.7.1027. Available from
http://www.ijbs.com/v07p1027.htm