Global reach, higher impact
International Journal of Medical Sciences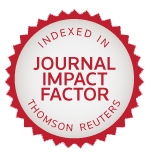 Int J Biol Sci 2012; 8(2):289-297. doi:10.7150/ijbs.3520
Short Research Communication
Activated β-catenin Forces N2A Cell-derived Neurons Back to Tumor-like Neuroblasts and Positively Correlates with a Risk for Human Neuroblastoma
1. ­­­­State Key Laboratories of Pharmaceutical Biotechnology, School of Life Sciences, Nanjing University, Nanjing, China
2. Third Affiliated Hospital of Soochow University, Changzhou, China

Neuroblastoma is an embryonic malignancy arising from neuroblasts. The mechanisms that regulate the origination of neuroblastoma are still not very clear. In this study, we revealed that 6-bromoindirubin 3'-oxime (BIO), a specific GSK-3β inhibitor, promoted N2A cells-derived neurons to become tumor-like neuroblasts. Moreover, constitutively activated β-catenin (S33Y) also promoted this process, whereas, silencing endogenous expression of β-catenin abolished BIO-induced effects. These results implicated the potential relationship between the Wnt/β-catenin signaling and neuroblastoma formation. Indeed, we found that the amount of β-catenin in nucleus, which indicated the activation of Wnt/β-catnin signaling, was accumulated in human neuroblastoma specimens and positively correlated with clinical risk of neuroblastoma. These results give us a new sight into the neuroblastoma initiation and progression, and provide a potential drug target for neuroblastoma treatment.
Keywords: Neuroblastoma, GSK-3β, β-catenin, neuroblasts
How to cite this article:
Zhi F, Gong G, Xu Y, Zhu Y, Hu D, Yang Y, Hu Y. Activated β-catenin Forces N2A Cell-derived Neurons Back to Tumor-like Neuroblasts and Positively Correlates with a Risk for Human Neuroblastoma.
Int J Biol Sci
2012; 8(2):289-297. doi:10.7150/ijbs.3520. Available from
http://www.ijbs.com/v08p0289.htm