Global reach, higher impact
International Journal of Medical Sciences
Journal of Bone and Joint Infection (JBJI)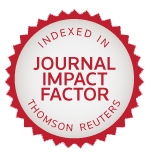 Int J Biol Sci 2012; 8(6):882-890. doi:10.7150/ijbs.4421
Research Paper
Transient and Stable GFP Expression in Germ Cells by the vasa Regulatory Sequences from the Red Seabream (Pagrus major)
1. Center of Biotechnology R&D, Institute of Oceanology, Chinese Academy of Sciences, Qingdao 266071, P.R. China;
2. Graduate school of Chinese Academy of Sciences, Beijing 100049, P.R. China;
3. Department of Biological Sciences, National University of Singapore, 10 Kent Ridge Crescent, Singapore 119260.
#Theses authors contributed equally to the work.

Primordial germ cells (PGCs) are the precursors of gametes responsible for genetic transmission to the next generation. They provide an ideal system for cryopreservation and restoration of biodiversity. Recently, considerable attention has been raised to visualize, isolate and transplant PGCs within and between species. In fish, stable PGC visualization in live embryo and individual has been limited to laboratory fish models such as medaka and zebrafish. One exception is the rainbow trout, which represents the only species with aquaculture importance and has GFP-labeled germ cells throughout development. PGCs can be transiently labeled by embryonic injection of mRNA containing green fluorescence protein gene (GFP) and 3'-untranslated region (3'-UTR) of a maternal germ gene such as vasa, nos1, etc. Stable PGC labeling can be achieved through production of transgenic animals by some transcriptional regulatory sequences from germ genes, such as the vasa promoter and 3'-UTR. In this study, we reported the functional analyses of the red seabream vasa (Pmvas) regulatory sequences, using medaka as a model system. It was showed that injection of GFP-Pmvas3'UTR mRNA was able to label medaka PGCs during embryogenesis. Besides, we have constructed pPmvasGFP transgenic vector, and established a stable transgenic medaka line exhibiting GFP expression in germ cells including PGCs, mitotic and meiotic germ cells of both sexes, under control of the Pmvas transcriptional regulatory sequences. It is concluded that the Pmvas regulatory sequences examined in this study are sufficient for germ cell expression and labeling.
Keywords: Pagrus major, PGCs, vasa, transgene, GFP
How to cite this article:
Lin F, Liu Q, Li M, Li Z, Hong N, Li J, Hong Y. Transient and Stable GFP Expression in Germ Cells by the
vasa
Regulatory Sequences from the Red Seabream (
Pagrus major
).
Int J Biol Sci
2012; 8(6):882-890. doi:10.7150/ijbs.4421. Available from
http://www.ijbs.com/v08p0882.htm