Global reach, higher impact
International Journal of Medical Sciences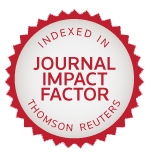 Int J Biol Sci 2012; 8(6):891-900. doi:10.7150/ijbs.4383
Research Paper
Expression of Human Leukocyte Antigen G is associated with Prognosis in Nasopharyngeal Carcinoma
1. State Key Laboratory of Oncology in South China, Cancer Center, Sun Yat-Sen University, Guangzhou, China;
2. Cancer Research Institute, University of South China, Hengyang, China;
3. Wadsworth Center, New York State Department of Health, Albany, New York, USA;
4. Department of Molecular Diagnostics, Cancer Center, Sun Yat-Sen University, Guangzhou, China.
* These authors contributed equally to this work.

Human leukocyte antigen G (HLA-G) has multiple immune regulatory functions including the induction of immune tolerance in malignancies. The roles of HLA-G have not been investigated in nasopharyngeal carcinoma (NPC). This study is aimed to evaluate the role of HLA-G as prognostic factor for NPC patients as well as its role in the immune regulation. Western assays showed high HLA-G expression in NPC cell lines, but low in the immortalized nasopharyngeal epithelial cell line NP69. HLA-G protein was further detected in 79.2% of 552 NPC specimens with immunohistochemistry (IHC), but not in normal nasopharyngeal epithelium tissue. Moreover, high expression of HLA-G predicted poor survival of NPC patients and positively correlated with tumor N classification and recurrence or metastasis. Multivariate analysis indicated that HLA-G was an independent and unfavorable prognostic factor. Furthermore, the presence of CD68+macrophages and IL-10 were also examined, which are two prognostic markers of NPC and important factors for regulating immune surveillance. The correlations of HLA-G with these two immune factors were revealed in NPC tissues. Taken together, our results suggest that HLA-G is an independent biomarker for NPC prognosis, and HLA-G might contribute to NPC progression, which might jointly regulate immune surveillance in NPC together with macrophages and IL-10.
Keywords: Nasopharyngeal carcinoma, HLA-G, Prognosis, IL-10, macrophage
How to cite this article:
Cai MB, Han HQ, Bei JX, Liu CC, Lei JJ, Cui Q, Feng QS, Wang HY, Zhang JX, Liang Y, Chen LZ, Kang TB, Shao JY, Zeng YX. Expression of Human Leukocyte Antigen G is associated with Prognosis in Nasopharyngeal Carcinoma.
Int J Biol Sci
2012; 8(6):891-900. doi:10.7150/ijbs.4383. Available from
http://www.ijbs.com/v08p0891.htm