Global reach, higher impact
International Journal of Medical Sciences
Journal of Bone and Joint Infection (JBJI)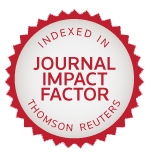 Int J Biol Sci 2012; 8(8):1156-1167. doi:10.7150/ijbs.5033
Review
Insights on Foxn1 Biological Significance and Usages of the "Nude" Mouse in Studies of T-Lymphopoiesis
Department of Molecular Biology and Immunology, University of North Texas Health Science Center at Fort Worth, Fort Worth, TX, 76107, USA.
*Current address: Affiliated Tumor Hospital of Guangzhou Medical College, Guangzhou city, Guangdong Province, 510095, China.

Mutation in the "nude" gene, i.e. the FoxN1 gene, induces a hairless phenotype and a rudimentary thymus gland in mice (nude mouse) and humans (T-cell related primary immunodeficiency). Conventional FoxN1 gene knockout and transgenic mouse models have been generated for studies of FoxN1 gene function related to skin and immune diseases, and for cancer models. It appeared that FoxN1's role was fully understood and the nude mouse model was fully utilized. However, in recent years, with the development of inducible gene knockout/knockin mouse models with the loxP-Cre(ERT) and diphtheria toxin receptor-induced cell abolished systems, it appears that the complete repertoire of FoxN1's roles and deep-going usage of nude mouse model in immune function studies have just begun. Here we summarize the research progress made by several recent works studying the role of FoxN1 in the thymus and utilizing nude and "second (conditional) nude" mouse models for studies of T-cell development and function. We also raise questions and propose further consideration of FoxN1 functions and utilizing this mouse model for immune function studies.
Keywords: FoxN1 gene, T-Lymphopoiesis
How to cite this article:
Zhang Z, Burnley P, Coder B, Su DM. Insights on
Foxn1
Biological Significance and Usages of the "Nude" Mouse in Studies of T-Lymphopoiesis.
Int J Biol Sci
2012; 8(8):1156-1167. doi:10.7150/ijbs.5033. Available from
http://www.ijbs.com/v08p1156.htm