Global reach, higher impact
International Journal of Medical Sciences
Journal of Bone and Joint Infection (JBJI)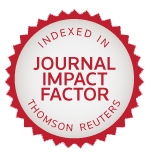 Int J Biol Sci 2013; 9(5):480. doi:10.7150/ijbs.9.480
Erratum
miR-21 Promotes Keratinocyte Migration and Re-epithelialization during Wound Healing
How to cite this article:
Yang X, Wang J, Guo SL, Fan KJ, Li J, Wang YL, Teng Y, Yang X. miR-21 Promotes Keratinocyte Migration and Re-epithelialization during Wound Healing.
Int J Biol Sci
2013; 9(5):480. doi:10.7150/ijbs.9.480. Available from
http://www.ijbs.com/v09p0480.htm
Corrected-article in Int J Biol Sci, Volume 7, 685
In this Letter, the #1 affiliation associated with authors Xue Yang and Xiao Yang was listed incorrectly. The correct address is: 'Model Organism Division, E-institutes of Shanghai Universities, Shanghai Jiao Tong University School of Medicine, Shanghai 200025, P. R. China'.
---
Published 2013-5-19