Global reach, higher impact
International Journal of Medical Sciences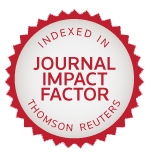 Int J Biol Sci 2013; 9(7):728-742. doi:10.7150/ijbs.6475
Review
Glutamate Signaling in Benign and Malignant Disorders: Current Status, Future Perspectives, and Therapeutic Implications
Departments of Cancer Genetics and Urology, Center for Genetics and Pharmacology, Roswell Park Cancer Institute, Elm and Carlton Streets, Buffalo, NY.

Glutamate, a nonessential amino acid, is the major excitatory neurotransmitter in the central nervous system. As such, glutamate has been shown to play a role in not only neural processes, such as learning and memory, but also in bioenergetics, biosynthetic and metabolic oncogenic pathways. Glutamate has been the target of intense investigation for its involvement not only in the pathogenesis of benign neurodegenerative diseases (NDDs) such as Parkinson's disease, Alzheimer's disease, schizophrenia, multiple sclerosis, and amyotropic lateral sclerosis (ALS), but also in carcinogenesis and progression of malignant diseases. In addition to its intracellular activities, glutamate in secreted form is a phylogenetically conserved cell signaling molecule. Glutamate binding activates multiple major receptor families including the metabotropic glutamate receptors (mGluRs) and ionotropic glutamate receptors (iGluRs), both of which have been implicated in various signaling pathways in cancer. Inhibition of extracellular glutamate release or glutamate receptor activation via competitive or non-competitive antagonists decreases growth, migration and invasion and induces apoptosis in breast cancer, melanoma, glioma and prostate cancer cells. In this review, we discuss the current state of glutamate signaling research as it relates to benign and malignant diseases. In addition, we provide a synopsis of clinical trials using glutamate antagonists for the treatment of NDD and malignant diseases. We conclude that in addition to its potential role as a metabolic biomarker, glutamate receptors and glutamate-initiated signaling pathways may provide novel therapeutic opportunities for cancer.
Keywords: Glutamate, mGluR, iGluR, GRM1a, mGluR1a, signaling, breast, cancer, melanoma, prostate, brain, glioma.
How to cite this article:
Willard SS, Koochekpour S. Glutamate Signaling in Benign and Malignant Disorders: Current Status, Future Perspectives, and Therapeutic Implications.
Int J Biol Sci
2013; 9(7):728-742. doi:10.7150/ijbs.6475. Available from
http://www.ijbs.com/v09p0728.htm