Global reach, higher impact
International Journal of Medical Sciences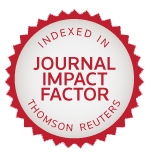 Int J Biol Sci 2013; 9(10):1099-1107. doi:10.7150/ijbs.7268
Research Paper
Development of a Rapid Streptavidin Capture-Based Assay for the Tyrosine Phosphorylated CSF-1R in Peripheral Blood Mononuclear Cells
1. Janssen Pharmaceutical Companies of Johnson & Johnson 1400 McKean Rd, Spring House, PA 19477, USA
2. Department of Biochemistry and Molecular Biology, Gettysburg College, 300 North Washington Street, Gettysburg, PA 17325, USA

A novel assay was developed to measure ratio of p-FMS (phospho FMS) to FMS using the Meso Scale Discovery® (MSD) technology and compared to the routinely used, IP-Western based approach. The existing IP-Western assay used lysed PBMCs (Peripheral Blood Mononuclear Cells) that were immunoprecipitated (IP) overnight, and assayed qualitatively by Western analysis. This procedure takes three days for completion. The novel IP-MSD method described in this paper employed immunoprecipitation of the samples for one hour, followed by assessment of the samples by a ruthenium labeled secondary antibody on a 96-well Streptavidin-coated MSD plate. This IP-MSD method was semi-quantitative, could be run in less than a day, required one-eighth the volume of sample, and compared well to the IP-Western method. In order to measure p-FMS/FMS, samples from healthy volunteers (HV) were first stimulated with CSF-1(Macrophage colony-stimulating factor) to initiate the changes in the phosphotyrosyl signaling complexes in FMS. The objective of the present work was to develop a high throughput assay that measured p-FMS/FMS semi-quantitatively, with minimal sample requirement, and most importantly compared well to the current IP-Western assay.
Keywords: Colony stimulating factor - 1 receptor, IP-MSD assay, CSF-1
How to cite this article:
Chaturvedi S, Dell E, Siegel D, Brittingham G, Seetharam S. Development of a Rapid Streptavidin Capture-Based Assay for the Tyrosine Phosphorylated CSF-1R in Peripheral Blood Mononuclear Cells.
Int J Biol Sci
2013; 9(10):1099-1107. doi:10.7150/ijbs.7268. Available from
http://www.ijbs.com/v09p1099.htm