Global reach, higher impact
International Journal of Medical Sciences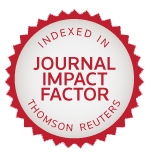 Int J Biol Sci 2013; 9(10):1121-1133. doi:10.7150/ijbs.6666
Review
The Regulation of the Autophagic Network and Its Implications for Human Disease
1. Department of Cell Biology; University Medical Center Groningen, University of Groningen; Groningen, The Netherlands.
2. Key Laboratory of Carcinogenesis and Translational Research (Ministry of Education); Department of Biochemistry and Molecular Biology; Peking University Health Science Center, Beijing 100191, China;
3. University of Modena and Reggio Emilia, Department of Biomedical, Metabolic and Neuronal Sciences, Giuseppe Campi 287, 41125 Modena, Italy

Autophagy has attracted a lot of attention in recent years. More and more proteins and signaling pathways have been discovered that somehow feed into the autophagy regulatory pathways. Regulation of autophagy is complex and condition-specific, and in several diseases, autophagic fluxes are changed. Here, we review the most well-established concepts in this field as well as the reported signaling pathways or components which steer the autophagy machinery. Furthermore, we will highlight how autophagic fluxes are changed in various diseases either as cause for or as response to deal with an altered cellular homeostasis and how modulation of autophagy might be used as potential therapy for such diseases.
Keywords: Autophagy, ATGs, mTOR, UPR, FOXO1, HSF1, Heat Shock Proteins (HSP), Human diseases.
How to cite this article:
Yang J, Carra S, Zhu WG, Kampinga HH. The Regulation of the Autophagic Network and Its Implications for Human Disease.
Int J Biol Sci
2013; 9(10):1121-1133. doi:10.7150/ijbs.6666. Available from
http://www.ijbs.com/v09p1121.htm