Global reach, higher impact
International Journal of Medical Sciences
Journal of Bone and Joint Infection (JBJI)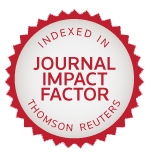 Int J Biol Sci 2014; 10(8):846-860. doi:10.7150/ijbs.9297
Research Paper
Identification of Candidate Olfactory Genes in Chilo suppressalis by Antennal Transcriptome Analysis
1. State Key Laboratory for Biology of Plant Diseases and Insect Pests, Institute of Plant Protection, Chinese Academy of Agricultural Sciences, Beijing, China
2. Laboratory of Pesticide, College of Plant Science & Technology, Huazhong Agricultural University, Wuhan, China
3. Swedish University of Agricultural Sciences, Department of Plant Protection Biology, Chemical Ecology Research Group, Alnarp, Sweden
# These authors contributed equally to this work.

Antennal olfaction, which is extremely important for insect survival, mediates key behaviors such as host preference, mate choice, and oviposition site selection. In insects, odor detection is mediated by multiple proteins in the antenna, especially the odorant receptors (ORs) and ionotropic receptors (IRs), which ensure the specificity of the olfactory sensory neuron responses. In this study, we identified the olfactory gene repertoire of the rice stem borer, Chilo suppressalis, an economically important agricultural pest, which inflicts great damage to the rice yield in south and east part of Asia, especially in Southern China. By Illumina sequencing of male and female antennal transcriptomes, we identified 47 odorant receptors, 20 ionotropic receptors, 26 odorant binding proteins, 21 chemosensory proteins and 2 sensory neuron membrane proteins. Our findings make it possible for future research of the olfactory system of C. suppressalis at the molecular level.
Keywords: C. suppressali, antennal olfaction, olfactory gene
How to cite this article:
Cao D, Liu Y, Wei J, Liao X, Walker WB, Li J, Wang G. Identification of Candidate Olfactory Genes in
Chilo suppressalis
by Antennal Transcriptome Analysis.
Int J Biol Sci
2014; 10(8):846-860. doi:10.7150/ijbs.9297. Available from
http://www.ijbs.com/v10p0846.htm