Global reach, higher impact
International Journal of Medical Sciences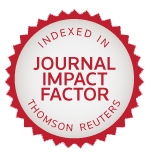 Int J Biol Sci 2014; 10(10):1084-1096. doi:10.7150/ijbs.10190
Review
Small Molecules Targeting c-Myc Oncogene: Promising Anti-Cancer Therapeutics
1. Lab of Chemical Biology and Molecular Drug Design, College of Pharmaceutical Science, Zhejiang University of Technology, 18 Chaowang Road, Hangzhou, 310014, China.
2. Lab of Molecular Immunology, Virus Inspection Department, Zhejiang Provincial Center for Disease Control and Prevention, 630 Xincheng Road, Hangzhou, 310051, China.
3. Center for Innovation in Immunoregulative Technology and Therapeutics, Graduate School of Medicine, Kyoto University, Kyoto, 606-8501, Japan.

The nuclear transcription factor c-Myc is a member of the Myc gene family with multiple functions and located on band q24.1 of chromosome 8. The c-Myc gene is activated by chromosomal translocation, rearrangement, and amplification. Its encoded protein transduces intracellular signals to the nucleus, resulting in the regulation of cell proliferation, differentiation, and apoptosis, and has the ability to transform cells and bind chromosomal DNA. c-Myc also plays a critical role in malignant transformation. The abnormal over-expression of c-Myc is frequently observed in some tumors, including carcinomas of the breast, colon, and cervix, as well as small-cell lung cancer, osteosarcomas, glioblastomas, and myeloid leukemias, therefore making it a possible target for anticancer therapy. In this minireview, we summarize unique characteristics of c-Myc and therapeutic strategies against cancer using small molecules targeting the oncogene, and discuss the prospects in the development of agents targeting c-Myc, in particular G-quadruplexes formed in c-Myc promoter and c-Myc/Max dimerization. Such information will be of importance for the research and development of c-Myc-targeted drugs.
Keywords: c-Myc, small molecule, targeted therapy, tumor, G-quadruplex.
How to cite this article:
Chen BJ, Wu YL, Tanaka Y, Zhang W. Small Molecules Targeting c-Myc Oncogene: Promising Anti-Cancer Therapeutics.
Int J Biol Sci
2014; 10(10):1084-1096. doi:10.7150/ijbs.10190. Available from
http://www.ijbs.com/v10p1084.htm