Global reach, higher impact
International Journal of Medical Sciences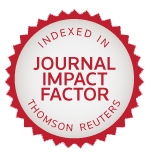 Int J Biol Sci 2014; 10(10):1193-1202. doi:10.7150/ijbs.11066
Research Paper
SIRT1 Deacetylates TopBP1 and Modulates Intra-S-Phase Checkpoint and DNA Replication Origin Firing
1. Genetics of Development and Disease Branch, 10/9N105, National Institute of Diabetes, Digestive and Kidney Diseases, National Institutes of Health, Bethesda, Maryland MD 20892, USA;
2. Laboratory of Cell Biology, National Institutes of Health, Bethesda, Maryland MD 20892, USA;
3. Developmental Therapeutics Branch, National Cancer Institute, National Institutes of Health, Bethesda, Maryland MD 20892, USA;
4. Faculty of Health Sciences, University of Macau, Macau, SAR of People's Republic of China.
* Equal contribution

SIRT1, the mammalian homolog of yeast Sir2, is a founding member of a family of 7 protein and histone deacetylases that are involved in numerous biological functions. Previous studies revealed that SIRT1 deficiency results in genome instability, which eventually leads to cancer formation, yet the underlying mechanism is unclear. To investigate this, we conducted a proteomics study and found that SIRT1 interacted with many proteins involved in replication fork protection and origin firing. We demonstrated that loss of SIRT1 resulted in increased replication origin firing, asymmetric fork progression, defective intra-S-phase checkpoint, and chromosome damage. Mechanistically, SIRT1 deacetylates and affects the activity of TopBP1, which plays an essential role in DNA replication fork protection and replication origin firing. Our study demonstrated that ectopic over-expression of the deacetylated form of TopBP1 in SIRT1 mutant cells repressed replication origin firing, while the acetylated form of TopBP1 lost this function. Thus, SIRT1 acts upstream of TopBP1 and plays an essential role in maintaining genome stability by modulating DNA replication fork initiation and the intra-S-phase cell cycle checkpoint.
Keywords: SIRT1, TopBP1, Intra-S-phase checkpoint, DNA replication fork, Genetic stability.
How to cite this article:
Wang RH, Lahusen TJ, Chen Q, Xu X, Jenkins LMM, Leo E, Fu H, Aladjem M, Pommier Y, Appella E, Deng CX. SIRT1 Deacetylates TopBP1 and Modulates Intra-S-Phase Checkpoint and DNA Replication Origin Firing.
Int J Biol Sci
2014; 10(10):1193-1202. doi:10.7150/ijbs.11066. Available from
http://www.ijbs.com/v10p1193.htm