Global reach, higher impact
International Journal of Medical Sciences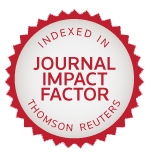 Int J Biol Sci 2015; 11(7):737-751. doi:10.7150/ijbs.11786
Research Paper
Identification and Expression Analysis of Putative Chemosensory Receptor Genes in Microplitis mediator by Antennal Transcriptome Screening
1. State Key Laboratory for Biology of Plant Diseases and Insect Pests, Institute of Plant Protection, Chinese Academy of Agricultural Sciences, Beijing, 100193, China
2. College of Plant Protection, Agricultural University of Hebei, Baoding 071000, China
3. IPM Center of Hebei Province, Key Laboratory of Integrated Pest Management on Crops in Northern Region of North China, Ministry of Agriculture, Plant Protection Institute, Hebei Academy of Agricultural and Forestry Sciences, Baoding, Hebei 071000, China
4. Department of Biological Chemistry and Crop Protection, Rothamsted Research, Harpenden, AL5 2JQ, UK
5. Department of Entomology, Faculty of Crop Protection, Sindh Agricultural University Tandojam, Pakistan

Host-seeking, ovipositional behavior and mating of insects are controlled mainly by odor perception through sensory organs such as antennae. Antennal chemoreception is extremely important for insect survival. Several antennal chemosensory receptors are involved in mediating the odor detection in insects, especially the odorant receptors (ORs) and ionotropic receptors (IRs), to ensure the specificity of the olfactory sensory neuron responses. In the present study, we identified the chemosensory receptor gene repertoire of the parasitoid wasp Microplitis mediator, a generalist endoparasitoid that infests more than 40 types of Lepidopterous larvae and is widely distributed in the Palaearctic region. By transcriptome sequencing of male and female antennae we identified 60 candidate odorant receptors, six candidate ionotropic receptors and two gustatory receptors in M. mediator. The full-length sequences of these putative chemosensory receptor genes were obtained by using the rapid amplification of cDNA ends PCR (RACE-PCR) method. We also conducted reverse transcription PCR (RT-PCR) combined with real-time quantitative PCR (qPCR) for investigating the expression profiles of these chemosensory receptor genes in olfactory and non-olfactory tissues. The tissue- and sex-biased expression patterns may provide insights into the roles of the chemosensory receptor in M. mediator. Our findings support possible future study of the chemosensory behavior of M. mediator at the molecular level.
Keywords: Microplitis mediator, chemosensory receptor gene, odorant receptor, ionotropic receptor, gustatory receptor, expression profile
How to cite this article:
Wang SN, Peng Y, Lu ZY, Dhiloo KH, Gu SH, Li RJ, Zhou JJ, Zhang YJ, Guo YY. Identification and Expression Analysis of Putative Chemosensory Receptor Genes in
Microplitis mediator
by Antennal Transcriptome Screening.
Int J Biol Sci
2015; 11(7):737-751. doi:10.7150/ijbs.11786. Available from
http://www.ijbs.com/v11p0737.htm