Global reach, higher impact
International Journal of Medical Sciences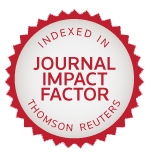 Int J Biol Sci 2015; 11(7):794-802. doi:10.7150/ijbs.12248
Research Paper
Smooth Muscle Hgs Deficiency Leads to Impaired Esophageal Motility
1. Model Organism Division, E-institutes of Shanghai Universities, Shanghai Jiaotong University, Shanghai 200025, China
2. State Key Laboratory of Proteomics, Collaborative Innovation Center for Cardiovascular Disorders, Genetic Laboratory of Development and Disease, Institute of Biotechnology, Beijing 100071, China
3. Department of Cardiovascular Electrophysiology Research, College of Basic Medicine, Capital Medical University, Beijing 100069, China
*These authors contributed equally to this work.

As a master component of endosomal sorting complex required for transport proteins, hepatocyte growth factor-regulated tyrosine kinase substrate (Hgs) participates multiple cellular behaviors. However, the physiological role of Hgs in smooth muscle cells (SMCs) is by far unknown. Here we explored the in vivo function of Hgs in SMCs by using a conditional gene knockout strategy. Hgs deficiency in SMCs uniquely led to a progressive dilatation of esophagus with a remarkable thinning muscle layer. Of note, the mutant esophagus showed a decreased contractile responsiveness to potassium chloride and acetylcholine stimulation. Furthermore, an increase in the inhibitory neurites along with an intense infiltration of T lymphocytes in the mucosa and muscle layer were observed. Consistently, Hgs deficiency in SMCs resulted in a disturbed expression of a set of genes involved in neurotrophin and inflammation, suggesting that defective SMC might be a novel source for excessive production of cytokines and chemokines which may trigger the neuronal dysplasia and ultimately contribute to the compromised esophageal motility. The data suggest potential implications in the pathogenesis of related diseases such as gastroesophageal reflux disease.
Keywords: hepatocyte growth factor-regulated tyrosine kinase substrate, smooth muscle cell, esophageal motility, inhibitory neurite, inflammation
How to cite this article:
Chen J, Hou N, Zhang C, Teng Y, Cheng X, Li Z, Ren J, Zeng J, Li R, Wang W, Yang X, Lan Y. Smooth Muscle Hgs Deficiency Leads to Impaired Esophageal Motility.
Int J Biol Sci
2015; 11(7):794-802. doi:10.7150/ijbs.12248. Available from
http://www.ijbs.com/v11p0794.htm