Global reach, higher impact
International Journal of Medical Sciences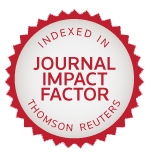 Int J Biol Sci 2016; 12(12):1472-1487. doi:10.7150/ijbs.15514
Research Paper
Exosomes Derived from Human Endothelial Progenitor Cells Accelerate Cutaneous Wound Healing by Promoting Angiogenesis Through Erk1/2 Signaling
1. Institute of Microsurgery on Extremities, Shanghai Jiao Tong University Affiliated Sixth People's Hospital, 600 Yishan Road, Shanghai 200233, China;
2. Department of Orthopedic Surgery, Shanghai Jiao Tong University Affiliated Sixth People's Hospital, 600 Yishan Road, Shanghai 200233, China;
3. Graduate School of Nanchang University, 461 Bayi Road, Nanchang 330006, China.
* These authors contributed equally to this work.

Chronic skin wounds represent one of the most common and disabling complications of diabetes. Endothelial progenitor cells (EPCs) are precursors of endothelial cells and can enhance diabetic wound repair by facilitating neovascularization. Recent studies indicate that the transplanted cells exert therapeutic effects primarily via a paracrine mechanism and exosomes are an important paracrine factor that can be directly used as therapeutic agents for regenerative medicine. However, application of exosomes in diabetic wound repair has been rarely reported. In this study, we demonstrated that the exosomes derived from human umbilical cord blood-derived EPCs (EPC-Exos) possessed robust pro-angiogenic and wound healing effects in streptozotocin-induced diabetic rats. By using a series of in vitro functional assays, we found that EPC-Exos could be incorporated into endothelial cells and significantly enhance endothelial cells' proliferation, migration, and angiogenic tubule formation. Moreover, microarray analyses indicated that exosomes treatment markedly altered the expression of a class of genes involved in Erk1/2 signaling pathway. It was further confirmed with functional study that this signaling process was the critical mediator during the exosomes-induced angiogenic responses of endothelial cells. Therefore, EPC-Exos are able to stimulate angiogenic activities of endothelial cells by activating Erk1/2 signaling, which finally facilitates cutaneous wound repair and regeneration.
Keywords: Exosomes, Angiogenesis, Wound healing, Microarray, Erk1/2.
How to cite this article:
Zhang J, Chen C, Hu B, Niu X, Liu X, Zhang G, Zhang C, Li Q, Wang Y. Exosomes Derived from Human Endothelial Progenitor Cells Accelerate Cutaneous Wound Healing by Promoting Angiogenesis Through Erk1/2 Signaling.
Int J Biol Sci
2016; 12(12):1472-1487. doi:10.7150/ijbs.15514. Available from
http://www.ijbs.com/v12p1472.htm