Global reach, higher impact
International Journal of Medical Sciences
Journal of Bone and Joint Infection (JBJI)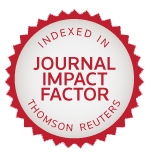 Int J Biol Sci 2016; 12(12):1488-1499. doi:10.7150/ijbs.15583
Research Paper
LIS1 Regulates Osteoclastogenesis through Modulation of M-SCF and RANKL Signaling Pathways and CDC42
1. Center for Osteoporosis and Metabolic Bone Diseases, Division of Endocrinology and Metabolism, University of Arkansas for Medical Sciences, Little Rock, Arkansas, USA;
2. Department of Physiology and Biophysics, University of Arkansas for Medical Sciences, Little Rock, Arkansas, USA.
3. Department of Orthopedics, First Affiliated Hospital of Anhui Medical University, Hefei, Anhui, P. R. China.
*Ye, S and Fujiwara, T contributed equally to this work.

We have previously reported that depletion of LIS1, a key regulator of microtubules and cytoplasmic dynein motor complex, in osteoclast precursor cells by shRNAs attenuates osteoclastogenesis in vitro. However, the underlying mechanisms remain unclear. In this study, we show that conditional deletion of LIS1 in osteoclast progenitors in mice led to increased bone mass and decreased osteoclast number on trabecular bone. In vitro mechanistic studies revealed that loss of LIS1 had little effects on cell cycle progression but accelerated apoptosis of osteoclast precursor cells. Furthermore, deletion of LIS1 prevented prolonged activation of ERK by M-CSF and aberrantly enhanced prolonged JNK activation stimulated by RANKL. Finally, lack of LIS1 abrogated M-CSF and RANKL induced CDC42 activation and retroviral transduction of a constitutively active form of CDC42 partially rescued osteoclastogenesis in LIS1-deficient macrophages. Therefore, these data identify a key role of LIS1 in regulation of cell survival of osteoclast progenitors by modulating M-CSF and RANKL induced signaling pathways and CDC42 activation.
Keywords: LIS1, M-CSF, RANKL, MAPK, Cdc42, osteoclast.
How to cite this article:
Ye S, Fujiwara T, Zhou J, Varughese KI, Zhao H. LIS1 Regulates Osteoclastogenesis through Modulation of M-SCF and RANKL Signaling Pathways and CDC42.
Int J Biol Sci
2016; 12(12):1488-1499. doi:10.7150/ijbs.15583. Available from
http://www.ijbs.com/v12p1488.htm