Global reach, higher impact
International Journal of Medical Sciences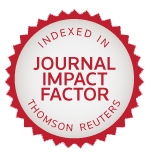 Int J Biol Sci 2017; 13(3):308-318. doi:10.7150/ijbs.17594
Research Paper
High Production of 2,3-butanediol by a Mutant Strain of the Newly Isolated Klebsiella pneumoniae SRP2 with Increased Tolerance Towards Glycerol
1. Department of Biology, Lakehead University, 955 Oliver Road, Thunder Bay, Ontario, P7B 5E1, Canada;
2. Department of Microbiology, University of Chittagong, Bangladesh;
3. Institute for Chemicals and Fuels from Alternative Resources (ICFAR), Western University, London, Ontario N6A 5B9, Canada;
4. Department of Biology, University of Waterloo, 200 University Avenue West, Waterloo, Ontario, N2L 3G1, Canada.

Biodiesel, a renewable fuel produced by transesterification of animal fats and vegetable oils, generates about 10% (v/v) of crude glycerol as a core byproduct. The high volume of this non bio-degradable glycerol is becoming of a great environmental and economical concern due to its worldwide ever-growing surplus. Herein we report a high production of 2,3-butanediol (2,3-BD) from pure and biodiesel derived crude glycerol using a mutant K. pneumoniae SRM2 obtained from a newly isolated strain Klebsiella pneumoniae SRP2. The mutant strain SRM2 with standing high glycerol concentration (220 g L-1 of medium) could rapidly convert glycerol aerobically to 2,3-BD, a versatile product extensively used in chemical, pharmaceutical and fuel industries Our study revealed that an increased GDH activity led to a substantially enhanced production of 2,3-BD. The mutant strain exhibited 1.3-fold higher activity of GDH than that of parent strain (500.08 vs. 638.6 µmol min -1 mg -1 protein), yielding of 32.3 g L-1 and 77.5 g L-1 2,3-BD with glycerol in batch and fed-batch process respectively. However, in batch culture with crude glycerol, cell growth and glycerol consumption were expressively boosted, and 2,3-BD production was 27.7 g L-1 from 75.0 g/L crude glycerol. In this report, the optimal conditions for high production of 2,3-BD were defined in a completely aerobic process, and 0.59 g g-1 product yield of 2,3-BD was attained by the mutated strain K. pneumoniae SRM2, which is the highest amount obtained from batch biotransformation process of glycerol metabolism till today. These results indicated that our newly developed mutant can tolerate high concentration of glycerol, have a high glycerol utilization rate, and high product yield of 2,3-BD. It is demonstrated that the mutant strain K. pneumoniae SRM2 has an ability to produce fewer co-products at trace concentrations at higher glycerol concentrations, and could be a potential candidate for 2,3-DB production in an industrial bioconversion process.
Keywords: Glycerol dehydrogenase, Crude glycerol, 2, 3-Butanediol, Bioconversion, Klebsiella pneumoniae.
How to cite this article:
Rahman MS, Xu CC, Ma K, Nanda M, Qin W. High Production of 2,3-butanediol by a Mutant Strain of the Newly Isolated
Klebsiella pneumoniae
SRP2 with Increased Tolerance Towards Glycerol.
Int J Biol Sci
2017; 13(3):308-318. doi:10.7150/ijbs.17594. Available from
http://www.ijbs.com/v13p0308.htm