Global reach, higher impact
International Journal of Medical Sciences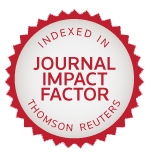 Int J Biol Sci 2017; 13(3):339-348. doi:10.7150/ijbs.17680
Review
Small role with big impact: miRNAs as communicators in the cross-talk between cancer-associated fibroblasts and cancer cells
1. Department of Surgical Oncology, Second Affiliated Hospital of School of Medicine, Zhejiang University, Jiefang Road 88, Hangzhou, Zhejiang Province, 310009, China.
2. The Key Laboratory of Cancer Prevention and Intervention, China National Ministry of Education, Jiefang Road 88, Hangzhou, Zhejiang Province, 310009, China.
* Equal contributors.

Cancer microenvironment is composed of numerous components that can support cancer cell proliferation, promote cancer progression and contribute to cancer treatment resistance. The major components of caner microenvironment are fibroblasts, endothelial cells, immune cells as well as cytokines, chemokines, and extracellular matrix (ECM) all of which surround tumor cells as the core and cross talk with each other. Among them, cancer-associated fibroblasts (CAFs) play an important role in promoting cancer progression by secreting various pro-inflammatory factors. MicroRNAs (miRNAs) are small noncoding RNAs that negatively regulate protein expression both in cancer cell and normal stromal cells. Changes of miRNAs expression in cancer-associated fibroblasts can be induced both by cancer cells and other stromal cells. This change can arise through direct interaction or by secreted paracrine factors or even by secreted miRNAs. The desregulated miRNAs in cancer-associated fibroblasts then enhance the CAFs phenotype and assist their cancer promotion ability. Explore the regulatory function of miRNAs in the complex communication between cancer cells and cancer microenvironment is important to understand the process of tumor progression and may help to develop new therapeutic strategies. This review provides an updated content of latest research advances about the relevance of miRNAs in the interaction between cancer cells and the CAFs. We will describe miRNAs which are differential expressed by NFs and CAFs, their function in regulating fibroblasts activation as well as miRNAs expressed in CAFs as prognostic factors in cancer stroma in recent studies. We will also discuss miRNA as an important player in CAFs mediated regulation of cancer progression and metastasis, cancer metabolism, cancer stem cell property and chemoresistance.
Keywords: MiRNAs, Cancer associated fibroblasts, Cancer Microenvironment
How to cite this article:
Wang Z, Tan Y, Yu W, Zheng S, Zhang S, Sun L, Ding K. Small role with big impact: miRNAs as communicators in the cross-talk between cancer-associated fibroblasts and cancer cells.
Int J Biol Sci
2017; 13(3):339-348. doi:10.7150/ijbs.17680. Available from
http://www.ijbs.com/v13p0339.htm