Global reach, higher impact
International Journal of Medical Sciences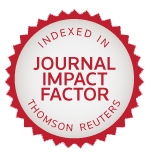 Int J Biol Sci 2017; 13(3):391-400. doi:10.7150/ijbs.17318
Research Paper
Novel approaches to vitiligo treatment via modulation of mTOR and NF-κB pathways in human skin melanocytes
1. Department of Biology, Providence College, Providence, RI 02918, USA.
2. Department of Dermatology, the 3 rd Hospital of Hangzhou, Hangzhou 310000, Zhejiang Province, China.
3. Department of Dermatology, Guiyang Medical University, Guizhou 550004, China.
* Current address: Tandon School of Engineering, New York University, Brooklyn, NY 11201, USA.

Vitiligo is a skin depigmentation disorder with an increasing prevalence. Among recognized mechanisms is the oxidative stress that affects melanocytes which are responsible for skin pigmentation. Studies have shown that high concentration of hydrogen peroxide, or H2O2, induces apoptotic activities. Few studies have been done with lower doses of H2O2. Using human skin melanocytes, we investigated the effect of moderate concentration of H2O2 on melanocyte dendrites. Confocal data show that H2O2 at 250 µM induces loss of dendrites, as indicated by cytoskeletal proteins. α-melanocyte stimulating hormone or α-MSH pretreatment protects against H2O2-induced loss of dendrites, while α-MSH alone enhances dendrites. PI3K/AKT inhibitor LY294002 and mTORC1 inhibitor Rapamycin inhibit α-MSH-induced dendrites. In this study, we also investigated the effect of TNFα on cultured human skin melanocytes, since TNFα plays important roles in vitiligo. Confocal data demonstrate that TNFα induces NFκB activation. Western blot analysis shows that TNFα induces IκB phosphorylation and degradation. Interestingly, α-MSH does not have any effect of TNFα-induced IκB degradation and NF-κB activation. α-MSH, however, activates mTORC1 pathway. TNFα induces p38 but not AMPKα activation. Collectively, our data suggest that modulation of mTOR and NF-κB pathways may be a novel approach for better clinical management of vitiligo.
Keywords: α-MSH, mTORC1, TNFα, vitiligo
How to cite this article:
Wan J, Lin F, Zhang W, Xu A, DeGiorgis J, Lu H, Wan Y. Novel approaches to vitiligo treatment via modulation of mTOR and NF-κB pathways in human skin melanocytes.
Int J Biol Sci
2017; 13(3):391-400. doi:10.7150/ijbs.17318. Available from
http://www.ijbs.com/v13p0391.htm