Global reach, higher impact
International Journal of Medical Sciences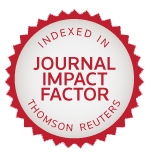 Int J Biol Sci 2017; 13(5):532-544. doi:10.7150/ijbs.18775
Research Paper
Increased expression of thyroid hormone responsive protein (THRSP) is the result but not the cause of higher intramuscular fat content in cattle
1. Institute of Muscle Biology and Growth, Leibniz Institute for Farm Animal Biology (FBN), D-18196 Dummerstorf, Germany;
2. Institute of Genome Biology, Leibniz Institute for Farm Animal Biology (FBN), D-18196 Dummerstorf, Germany;
3. Faculty of Agricultural and Environmental Sciences, University Rostock, D-18059 Rostock, Germany.

Thyroid hormone responsive protein (THRSP) is known to be involved in lipogenic processes in rodents. In cattle, THRSP could be a potential molecular marker for intramuscular fat (IMF) deposition since mRNA abundance was frequently found to be increased in skeletal muscle with high IMF content compared to those with low IMF. The aim of this study was to elucidate the background of this differential expression and to evaluate the role of THRSP as candidate for increased IMF content in cattle. By combination of mRNA and protein analyses, we could demonstrate that THRSP is present mainly in nuclei of adipose tissue, in intramuscular fat cells and associated cells, and in cells of the portal triad of liver, whereas muscle cells did not express THRSP. Cell culture analyses revealed furthermore that THRSP is expressed in mature adipocytes rather than in early stages of adipogenesis. Collectively, our data support the putative role of THRSP as transcriptional regulator and demonstrate that an increased expression of THRSP in M. longissimus is a consequence of but not the reason for a higher number of intramuscular adipocytes in cattle with enhanced IMF deposition.
Keywords: THRSP, intramuscular fat, cattle.
This is an open access article distributed under the terms of the Creative Commons Attribution (CC BY-NC) license (https://creativecommons.org/licenses/by-nc/4.0/). See http://ivyspring.com/terms for full terms and conditions.
How to cite this article:
Schering L, Albrecht E, Komolka K, Kühn C, Maak S. Increased expression of thyroid hormone responsive protein (THRSP) is the result but not the cause of higher intramuscular fat content in cattle.
Int J Biol Sci
2017; 13(5):532-544. doi:10.7150/ijbs.18775. Available from
http://www.ijbs.com/v13p0532.htm