Global reach, higher impact
International Journal of Medical Sciences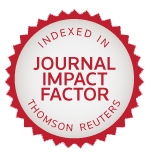 Int J Biol Sci 2018; 14(10):1211-1220. doi:10.7150/ijbs.27411
Research Paper
Adapted HCV JFH1 variant is capable of accommodating a large foreign gene insert and allows lower level HCV replication and viral production
1. Center of Liver Diseases, Beijing Ditan Hospital, Capital Medical University, No.8 Jingshun East Street, Chaoyang District, Beijing, China 100015
2. The Central Arkansas Veterans Healthcare System, 4300 West 7 th St. 111/LR, Little Rock, AR USA 72205
3. Departments of Medicine and Genetics, University of Arkansas for Medical Sciences, 4300 West 7 th St. 111/LR, Little Rock, AR USA 72205
4. Department of Medicinal Chemistry, College of Pharmacy, University of Utah, Salt Lake City, UT USA 84112, United States of America
5. Department of Medicine, School of Medicine, University of Utah, Salt Lake City, UT USA 84112, United States of America

Infectious HCV carrying reporter genes have further applications in understanding the HCV life cycle including replication, viral assembly and release. In this study, a full-length 3039bp LacZ gene was inserted into the derivative of JFH1-AM120 to develop an additional reporter virus. The results showed that the recombinant reporter virus JFH1-AM120-LacZ can replicate and produce lower titers of infectious virus. However, insertion of the LacZ gene in the C-terminal region of the NS5A in HCV JFH1-AM120-LacZ decreased viral replication and dramatically impaired the production of infectious viral particles. Moreover, the JFH1-AM120-LacZ reporter virus lost the LacZ gene after serial passage. Nevertheless, the JFH1-AM120-LacZ reporter virus displayed the entire life cycle of HCV, from replication to production of infectious virus, in Huh7.5 cells. This study demonstrates that the NS5A region of HCV JFH1-AM120 has the capacity to accommodate large foreign genes up to 3,039 bp and suggests that other relatively large gene inserts can be accommodated at this site.
Keywords: HCV, NS5A, LacZ, Huh7.5, X-Gal, β-Galactosidase
This is an open access article distributed under the terms of the Creative Commons Attribution (CC BY-NC) license (https://creativecommons.org/licenses/by-nc/4.0/). See http://ivyspring.com/terms for full terms and conditions.
How to cite this article:
Wang Q, Hagedorn C, Liu S. Adapted HCV JFH1 variant is capable of accommodating a large foreign gene insert and allows lower level HCV replication and viral production.
Int J Biol Sci
2018; 14(10):1211-1220. doi:10.7150/ijbs.27411. Available from
http://www.ijbs.com/v14p1211.htm