Global reach, higher impact
International Journal of Medical Sciences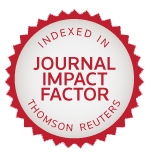 Int J Biol Sci 2018; 14(13):1923-1934. doi:10.7150/ijbs.27022
Research Paper
Saikosaponin A Protects From Pressure Overload-Induced Cardiac Fibrosis via Inhibiting Fibroblast Activation or Endothelial Cell EndMT
1. Department of Cardiology, The First Affiliated Hospital of Zhengzhou University, No. 1 Jianshe East Road, Zhengzhou, China
2. Department of Anesthesiology, The First Affiliated Hospital of Zhengzhou University, Zhengzhou, China

Saikosaponin A (SSA) is a triterpenoid saponin with many pharmacological activities, including anti-inflammatory and antioxidant effects. The effect of SSA on cardiac remodeling and fibrosis, however, remains unclear. Aortic banding surgery was used to establish a mouse cardiac remodeling and fibrosis model. Mice were subjected to an intraperitoneal (i.p.) injection of SSA (5 mg/kg/d or 40 mg/kg/d) 2 weeks after surgery for 28 days. As a result, SSA had limited effect on cardiac hypertrophy but decreased cardiac fibrosis remarkably. Neonatal rat cardiomyocytes were isolated and cultured with SSA (1 and 30 μM). Both 1 and 30 μM SSA reduced atrial natriuretic peptide transcription induced by angiotensin II. Adult mouse cardiac fibroblasts were isolated and cultured with SSA (1, 3, 10 and 30 μM). Only 10 and 30 μM SSA ameliorated transforming growth factor β (TGFβ)-induced fibroblast activation and function. Mouse heart endothelial cells were isolated and stimulated with TGFβ and cocultured with SSA (1, 3, 10 and 30 μM). Only 1 and 3 μM SSA ameliorated TGFβ-induced endothelium-mesenchymal transition (EndMT). Consistently, only the 5 mg/kg/d treatment relieved pressure overload-induced EndMT in vivo. Furthermore, we found that high dosages of SSA (10 and 30 μM) inhibited the TGFβ/smad pathway in fibroblasts, while low dosages of SSA (1 and 3 μM) inhibited the Wnt/β-catenin pathway in endothelial cells. The Smad pathway activator SRI-011381 eliminated SSA (30 μM)-induced protective effects on fibroblasts. The Wnt pathway activator WAY-262611 eliminated SSA (1 μM)-induced protective effects on endothelial cells. In summary, this study indicates the potential application of SSA in the treatment of myocardial fibrosis in cardiac fibrosis, with different target effects associated with different dosages.
Keywords: Saikosaponin A, pressure overload, cardiac fibrosis, fibroblast, endothelium-mesenchymal transition
This is an open access article distributed under the terms of the Creative Commons Attribution (CC BY-NC) license (https://creativecommons.org/licenses/by-nc/4.0/). See http://ivyspring.com/terms for full terms and conditions.
How to cite this article:
Liu Y, Gao L, Zhao X, Guo S, Liu Y, Li R, Liang C, Li L, Dong J, Li L, Yang H. Saikosaponin A Protects From Pressure Overload-Induced Cardiac Fibrosis via Inhibiting Fibroblast Activation or Endothelial Cell EndMT.
Int J Biol Sci
2018; 14(13):1923-1934. doi:10.7150/ijbs.27022. Available from
http://www.ijbs.com/v14p1923.htm