Global reach, higher impact
International Journal of Medical Sciences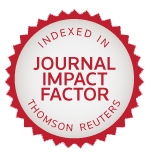 Int J Biol Sci 2006; 2(1):10-16. doi:10.7150/ijbs.2.10
Research Paper
NAD(H) recycling activity of an engineered bifunctional enzyme galactose dehydrogenase/lactate dehydrogenase
1. Department of Clinical Microbiology, Faculty of Medical Technology, Mahidol University, Bangkok, Thailand.
2. Department of Pure and Applied Biochemistry, Center for Chemistry and Chemical Engineering, Lund University, Lund, Sweden.

A chimeric bifunctional enzyme composing of galactose dehydrogenase (galDH; from Pseudomonas fluorescens) and lactate dehydrogenase (LDH; from Bacillus stearothermophilus) was successfully constructed. The chimeric galDH/LDH possessed dual characteristics of both galactose dehydrogenase and lactate dehydrogenase activities while exhibiting hexameric rearrangement with a molecular weight of approximately 400 kDa. In vitro observations showed that the chimeric enzyme was able to recycle NAD with a continuous production of lactate without any externally added NADH. Two fold higher recycling rate (0.3 mM/h) than that of the native enzyme was observed at pH values above 8.5. Proximity effects became especially pronounced during the recycling assay when diffusion hindrance was induced by polyethylene glycol. All these findings open up a high feasibility to apply the NAD(H) recycling system for metabolic engineering purposes e.g. as a model to gain a better understanding on the molecular proximity process and as the routes for synthesizing of numerous high-value-added compounds.
Keywords: Chimeric bifunctional enzyme, NAD recycling, galactose dehydrogenase, lactate dehydrogenase, substrate channeling
How to cite this article:
Prachayasittikul V, Ljung S, Isarankura-Na-Ayudhya C, Bülow L. NAD(H) recycling activity of an engineered bifunctional enzyme galactose dehydrogenase/lactate dehydrogenase.
Int J Biol Sci
2006; 2(1):10-16. doi:10.7150/ijbs.2.10. Available from
http://www.ijbs.com/v02p0010.htm