International Journal of Medical Sciences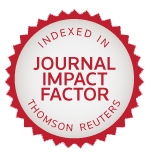 Editor-in-Chief:
Chuxia Deng
, PhD, National Institutes of Health*, Bethesda, MD
* Dr. Deng is serving in his personal capacity.
Editor-in-Chief's Profile

Latest impact factor is 4.372. Congratulation!

Most Cited Paper Award: Winners are Brian F. Zamarron and WanJun Chen from National Institute of Dental and Craniofacial Research, NIH, for the paper "Dual Roles of Immune Cells and Their Factors in Cancer Development and Progression". A certificate and $US 1000 have been issued. Winners of previous years.
The new Faculty of Health Sciences in University of Macau is recruiting Chair and Distinguished Professors, Full and Associate Professors, and Assistant Professors. ...full details
Top cited papers:
Special issue "Androgens and androgen receptor (AR) in prostate cancer" provides an update on different biological and clinical aspects of adrenal androgens, androgen biosynthetic pathways, AR-signaling, inter-racial differences in AR mutations, and clinical success and failure of antiandrogens and anti-AR therapies in prostate cancer. Androgen receptor, a nuclear steroid receptor and transcription factor, has a central role in the normal growth and development of the prostate gland, in prostate carcinogenesis, and in the castrate-resistant (CR) progression of PCa. Understanding the critical molecular events that lead PCa cells to resist antiandrogens or anti-AR therapies is essential in developing successful treatments for CR or advanced stages of the disease. ...
The synthetic cannabinoid WIN 55,212-2 is a potent cannabinoid receptor agonist with anticancer potential. Experiments were performed to determine the effects of WIN on proliferation, cell cycle distribution, and programmed cell death in human osteosarcoma MG63 and Saos-2 cells. Results show that WIN induced G2/M cell cycle arrest, which was associated with the induction of the main markers of ER stress (GRP78, CHOP and TRB3). ....details
Biochemical and biophysical processes that take place in muscle under relaxed and stressed conditions depend on the abundance and activity of gene products of metabolic and structural pathways. In livestock at post-mortem, these muscle properties determine aspects of meat quality and are measurable. The conversion of muscle to meat mimics pathological processes associated with muscle ischemia, injury or damage in humans ...details
Vγ9Vδ2 (also termed Vγ2Vδ2) T cells, a major human peripheral blood γδ T cell subset, recognize microbial (E)-4-hydroxy-3-methylbut-2-enyl diphosphate and endogenous isopentenyl diphosphate in a TCR-dependent manner. The recognition does not require specific accessory cells, antigen uptake, antigen processing, or MHC class I, class II, or class Ib expression. This subset of T cells plays important roles in mediating innate immunity against a wide variety of infections and displays potent and broad cytotoxic activity against human tumor cells. ... ...details
The behaviour of the desert locust, Schistocera gregaria, is largely directed by volatile olfactory cues. The relevant odorants are detected by specialized antennal sensory neurons which project their sensory dendrites into hair-like structures, the sensilla. Generally, the responsiveness of the antennal chemosensory cells is determined by specific receptors which may be either odorant receptors (ORs) or variant ionotropic receptors (IRs). Previously, we demonstrated that in locust the co-receptor for ORs (ORco) is only expressed in cells of sensilla basiconica and sensilla trichodea, suggesting that cells in sensilla coeloconica may express different types of chemosensory receptors. ...details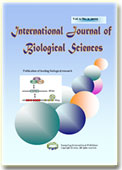 Research Paper
Differential Transcriptional Response in Macrophages Infected with Cell Wall Deficient versus Normal Mycobacterium Tuberculosis
Yu-Rong Fu, Kun-Shan Gao, Rui Ji, Zheng-Jun Yi
Int. J. Biol. Sci. 2015; 11(1): 22-30. doi:10.7150/ijbs.10217
[Abstract] [Full text] [PDF]
Research Paper
Molecular Variation and Horizontal Gene Transfer of the Homocysteine Methyltransferase Gene mmuM and its Distribution in Clinical Pathogens
Jianchao Ying, Huifeng Wang, Bokan Bao, Ying Zhang, Jinfang Zhang, Cheng Zhang, Aifang Li, Junwan Lu, Peizhen Li, Jun Ying, Qi Liu, Teng Xu, Huiguang Yi, Jinsong Li, Li Zhou, Tieli Zhou, Zuyuan Xu, Liyan Ni, Qiyu Bao
Int. J. Biol. Sci. 2015; 11(1): 11-21. doi:10.7150/ijbs.10320
[Abstract] [Full text] [PDF]
Research Paper
Bmi1 Drives Stem-Like Properties and is Associated with Migration, Invasion, and Poor Prognosis in Tongue Squamous Cell Carcinoma
Qianting He, Zhonghua Liu, Tingting Zhao, Luodan Zhao, Xiaofeng Zhou, Anxun Wang
Int. J. Biol. Sci. 2015; 11(1): 1-10. doi:10.7150/ijbs.10405
[Abstract] [Full text] [PDF]
Review
Flavonoids and Melanins: A Common Strategy across Two Kingdoms
Giorgia Carletti, Giuseppe Nervo, Luigi Cattivelli
Int. J. Biol. Sci. 2014; 10(10): 1159-1170. doi:10.7150/ijbs.9672
[Abstract] [Full text] [PDF]
Review
RNA Interference (RNAi) Induced Gene Silencing: A Promising Approach of Hi-Tech Plant Breeding
Adnan Younis, Muhammad Irfan Siddique, Chang-Kil Kim, Ki-Byung Lim
Int. J. Biol. Sci. 2014; 10(10): 1150-1158. doi:10.7150/ijbs.10452
[Abstract] [Full text] [PDF] [PubMed] [PMC]
Research Paper
Interaction between HIV-1 Tat and DNA-PKcs modulates HIV transcription and class switch recombination
Shi-Meng Zhang, He Zhang, Tian-Yi Yang, Tian-Yi Ying, Pei-Xiang Yang, Xiao-Dan Liu, Sheng-Jian Tang, Ping-Kun Zhou
Int. J. Biol. Sci. 2014; 10(10): 1138-1149. doi:10.7150/ijbs.10366
[Abstract] [Full text] [PDF] [PubMed] [PMC]
Research Paper
Defect in MAPK Signaling As a Cause for Monogenic Obesity Caused By Inactivating Mutations in the Melanocortin-4 Receptor Gene
Shan He, Ya-Xiong Tao
Int. J. Biol. Sci. 2014; 10(10): 1128-1137. doi:10.7150/ijbs.10359
[Abstract] [Full text] [PDF] [PubMed] [PMC]
Research Paper
The Steroid Receptor Coactivator-3 Is Required for Developing Neuroendocrine Tumor in the Mouse Prostate
Jean Ching-Yi Tien, Lan Liao, Yonghong Liu, Zhaoliang Liu, Dong-Kee Lee, Fen Wang, Jianming Xu
Int. J. Biol. Sci. 2014; 10(10): 1116-1127. doi:10.7150/ijbs.10236
[Abstract] [Full text] [PDF] [PubMed] [PMC]
Research Paper
Dexmedetomidine-induced Contraction Involves Phosphorylation of Caldesmon by JNK in Endothelium-denuded Rat Aortas
Jiseok Baik, Seong-Ho Ok, Hyunhoo Cho, Jongsun Yu, Woochan Kim, In-Koo Nam, Mun-Jeoung Choi, Heon-Keun Lee, Ju-Tae Sohn
Int. J. Biol. Sci. 2014; 10(10): 1108-1115. doi:10.7150/ijbs.9797
[Abstract] [Full text] [PDF] [PubMed] [PMC]
Research Paper
Cationicity-Enhanced Analogues of the Antimicrobial Peptides, AcrAP1 and AcrAP2, from the Venom of the Scorpion, Androctonus crassicauda, Display Potent Growth Modulation Effects on Human Cancer Cell Lines
Qiang Du, Xiaojuan Hou, Lilin Ge, Renjie Li, Mei Zhou, Hui Wang, Lei Wang, Minjie Wei, Tianbao Chen, Chris Shaw
Int. J. Biol. Sci. 2014; 10(10): 1097-1107. doi:10.7150/ijbs.9859
[Abstract] [Full text] [PDF] [PubMed] [PMC]
Review
Small Molecules Targeting c-Myc Oncogene: Promising Anti-Cancer Therapeutics
Bing-Jia Chen, Yan-Ling Wu, Yoshimasa Tanaka, Wen Zhang
Int. J. Biol. Sci. 2014; 10(10): 1084-1096. doi:10.7150/ijbs.10190
[Abstract] [Full text] [PDF] [PubMed] [PMC]
Review
Caspases: A Molecular Switch Node in the Crosstalk between Autophagy and Apoptosis
Haijian Wu, Xiaoru Che, Qiaoli Zheng, An Wu, Kun Pan, Anwen Shao, Qun Wu, Jianmin Zhang, Yuan Hong
Int. J. Biol. Sci. 2014; 10(9): 1072-1083. doi:10.7150/ijbs.9719
[Abstract] [Full text] [PDF] [PubMed] [PMC]
Research Paper
Deletion of Fgfr1 in Osteoblasts Enhances Mobilization of EPCs into Peripheral Blood in a Mouse Endotoxemia Model
Yaozong Zhang, Nan Su, Fengtao Luo, Xuan Wen, Yubin Tang, Jing Yang, Siyu Chen, Wanling Jiang, Xiaolan Du, Lin Chen
Int. J. Biol. Sci. 2014; 10(9): 1064-1071. doi:10.7150/ijbs.8415
[Abstract] [Full text] [PDF] [PubMed] [PMC]
Research Paper
Transcriptome Characterization Analysis of Bactrocera minax and New Insights into Its Pupal Diapause Development with Gene Expression Analysis
Yongcheng Dong, Nicolas Desneux, Chaoliang Lei, Changying Niu
Int. J. Biol. Sci. 2014; 10(9): 1051-1063. doi:10.7150/ijbs.9438
[Abstract] [Full text] [PDF] [PubMed] [PMC]
Research Paper
Co-Expression Analysis of Fetal Weight-Related Genes in Ovine Skeletal Muscle during Mid and Late Fetal Development Stages
Lingyang Xu, Fuping Zhao, Hangxing Ren, Li Li, Jian Lu, Jiasen Liu, Shifang Zhang, George E. Liu, Jiuzhou Song, Li Zhang, Caihong Wei, Lixin Du
Int. J. Biol. Sci. 2014; 10(9): 1039-1050. doi:10.7150/ijbs.9737
[Abstract] [Full text] [PDF] [PubMed] [PMC]
Review
Preclinical and Clinical Investigations of Mood Stabilizers for Huntington's Disease: What Have We Learned?
Lisa Scheuing, Chi-Tso Chiu, Hsiao-Mei Liao, Gabriel R. Linares, De-Maw Chuang
Int. J. Biol. Sci. 2014; 10(9): 1024-1038. doi:10.7150/ijbs.9898
[Abstract] [Full text] [PDF] [PubMed] [PMC]