Global reach, higher impact
International Journal of Medical Sciences
Journal of Bone and Joint Infection (JBJI)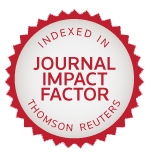 Int J Biol Sci 2007; 3(2):85-90. doi:10.7150/ijbs.3.85
Research Paper
A complete mitochondrial genome sequence of Asian black bear Sichuan subspecies (Ursus thibetanus mupinensis)
1. College of Life Science, China West Normal University, Nanchong 637002, China
2. Sichuan Agricultural University, Yaan 625014, China
3. Nanchong Agricultural Science Research Institute, Nanchong 637000, China
4. Sichuan Province Traditional Chinese Medicinal Materials Company Dujiangyan Raising Deer Field, Dujiangyan 611800, China

We obtained the complete mitochondrial genome of U.thibetanus mupinensis by DNA sequencing based on the PCR fragments of 18 primers we designed. The results indicate that the mtDNA is 16 868 bp in size, encodes 13 protein genes, 22 tRNA genes, and 2 rRNA genes, with an overall H-strand base composition of 31.2% A, 25.4% C, 15.5% G and 27.9% T. The sequence of the control region (CR) located between tRNA-Pro and tRNA-Phe is 1422 bp in size, consists of 8.43% of the whole genome, GC content is 51.9% and has a 6bp tandem repeat and two 10bp tandem repeats identified by using the Tandem Repeats Finder. U. thibetanus mupinensis mitochondrial genome shares high similarity with those of three other Ursidae: U. americanus (91.46%), U. arctos (89.25%) and U. maritimus (87.66%).
Keywords: Ursus thibetanus mupinensis, mitochondrial genomes, sequencing, sequence analysis
How to cite this article:
Hou Wr, Chen Y, Wu X, Hu Jc, Peng Zs, Yang J, Tang Zx, Zhou CQ, Li Ym, Yang Sk, Du Yj, Kong Ll, Ren Zl, Zhang Hy, Shuai Sr. A complete mitochondrial genome sequence of Asian black bear Sichuan subspecies (
Ursus thibetanus mupinensis)
.
Int J Biol Sci
2007; 3(2):85-90. doi:10.7150/ijbs.3.85. Available from
http://www.ijbs.com/v03p0085.htm