Global reach, higher impact
International Journal of Medical Sciences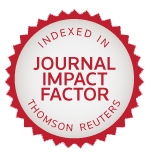 Int J Biol Sci 2007; 3(3):153-165. doi:10.7150/ijbs.3.153
Review
Genetic Resources, Genome Mapping and Evolutionary Genomics of the Pig (Sus scrofa)
1. Department of Animal Sciences, University of Illinois at Urbana-Champaign, 1201 W. Gregory Dr., Urbana, IL 61801, USA
2. Department of Animal Science, Purdue University, West Lafayette, Indiana 47907-1151, USA
3. Animal Breeding and Genetics Group, Wageningen University, PO Box 9101, Wageningen, 6701 BH, The Netherlands
4. Institute for Genomic Biology, University of Illinois at Urbana-Champaign, 1206 W. Gregory Dr., Urbana, IL 61801, USA

The pig, a representative of the artiodactyla clade, is one of the first animals domesticated, and has become an important agriculture animal as one of the major human nutritional sources of animal based protein. The pig is also a valuable biomedical model organism for human health. The pig's importance to human health and nutrition is reflected in the decision to sequence its genome (3X). As an animal species with its wild ancestors present in the world, the pig provides a unique opportunity for tracing mammalian evolutionary history and defining signatures of selection resulting from both domestication and natural selection. Completion of the pig genome sequencing project will have significant impacts on both agriculture and human health. Following the pig whole genome sequence drafts, along with large-scale polymorphism data, it will be possible to conduct genome sweeps using association mapping, and identify signatures of selection. Here, we provide a description of the pig genome sequencing project and perspectives on utilizing genomic technologies to exploit pig genome evolution and the molecular basis for phenotypic traits for improving pig production and health.
Keywords: Alternative splicing, Association mapping, Domestication, Genetic diversity, Genome sequencing, QTL, Selection, Selective sweeps, SNPs
How to cite this article:
Chen K, Baxter T, Muir WM, Groenen MA, Schook LB. Genetic Resources, Genome Mapping and Evolutionary Genomics of the Pig
(Sus scrofa)
.
Int J Biol Sci
2007; 3(3):153-165. doi:10.7150/ijbs.3.153. Available from
http://www.ijbs.com/v03p0153.htm