Global reach, higher impact
International Journal of Medical Sciences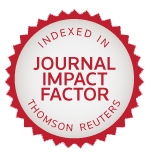 Int J Biol Sci 2007; 3(5):263-273. doi:10.7150/ijbs.3.263
Research Paper
Proteomics Analysis of the Expression of Neurogranin in Murine Neuroblastoma (Neuro-2a) Cells Reveals Its Involvement for Cell Differentiation
Department of Biological Sciences, National University of Singapore, 14 Science Drive 4, Singapore 117543, Singapore
# Present address: Duke-NUS Graduate Medical School, 2 Jalan Bukit Merah, Singapore 169547.
* The first two authors contribute equally.

Neurogranin (Ng) is a neural-specific, calmodulin (CaM)-binding protein that is phosphorylated by protein kinase C (PKC). Although its biochemical property has been well characterized, the physiological function of Ng needs to be elucidated. In the present study, we performed proteomics analysis of the induced compositional changes due to the expression of Ng in murine neuroblastoma (Neuro-2a) cells using isotope coded affinity tags (ICAT) combined with 2-dimensional liquid chromatography/tandem mass spectrometry (2D-LC/MS/MS). We found that 40% of identified proteins were down-regulated and most of these proteins are microtubule components and associated proteins that mediated neurite outgrowth. Western blot experiments confirmed the expression of α-tubulin and microtubule- associated protein 1B (MAP 1B) was dramatically reduced in Neuro-2a-Ng cells compared to control. Cell morphology of Neuro-2a-Ng showed far less neurites than the control. Serum deprivation induced the extension of only one or two long neurites per cell in Neuro-2a-Ng, contrasting to the extension of multiple neurites per control cell. Ng may be linked to neurite formation by affecting expression of several microtubule related proteins. Furthermore, the PKC activator (PMA) induced an enhanced ERK1/2 activity in the cells that expressed Ng. The mutation of Ng at S36A caused sustained increase of ERK1/2 activity, whereas the ERK1/2 activity in mutation at I33Q showed no difference compared to wild type Ng, suggesting the phosphorylation of Ng but not the CaM /Ng interaction plays an important role in ERK activation. Ng may be involved in neuronal growth and differentiation via PKC and ERK1/2 signaling pathways.
Keywords: neurogranin, calmodulin, neurite, neuron, proteomics, ERK
How to cite this article:
Han NLR, Wen J, Lin Q, Tan PL, Liou YC, Sheu FS. Proteomics Analysis of the Expression of Neurogranin in Murine Neuroblastoma (Neuro-2a) Cells Reveals Its Involvement for Cell Differentiation.
Int J Biol Sci
2007; 3(5):263-273. doi:10.7150/ijbs.3.263. Available from
http://www.ijbs.com/v03p0263.htm