Global reach, higher impact
International Journal of Medical Sciences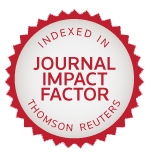 Int J Biol Sci 2007; 3(5):303-317. doi:10.7150/ijbs.3.303
Review
The Forces Behind Cell Movement
1. Laboratory for Cell and Computational Biology, 1 Shields Avenue, University of California at Davis, Davis, CA-95616, USA.
2. Institute for Soft Matter Physics, Linne Strasse 5, Univ. of Leipzig, Leipzig, Germany-04103
* Present address: 3 Everett St, #3, Cambridge, MA-02138.

Cell movement is a complex phenomenon primarily driven by the actin network beneath the cell membrane, and can be divided into three general components: protrusion of the leading edge of the cell, adhesion of the leading edge and deadhesion at the cell body and rear, and cytoskeletal contraction to pull the cell forward. Each of these steps is driven by physical forces generated by unique segments of the cytoskeleton. This review examines the specific physics underlying these phases of cell movement and the origins of the forces that drive locomotion.
Keywords: cell movement, crawling, motility, actin, polymerization, adhesion force, retraction force
How to cite this article:
Ananthakrishnan R, Ehrlicher A. The Forces Behind Cell Movement.
Int J Biol Sci
2007; 3(5):303-317. doi:10.7150/ijbs.3.303. Available from
http://www.ijbs.com/v03p0303.htm