Global reach, higher impact
International Journal of Medical Sciences
Journal of Bone and Joint Infection (JBJI)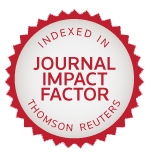 Int J Biol Sci 2007; 3(6):365-374. doi:10.7150/ijbs.3.365
Research Paper
An mRNA-protein Fusion at N-terminus for Evolutionary Protein Engineering
Department of Functional Materials Science, Saitama University, 255 Shimo-okubo, Sakura-ku, Saitama 338-8570, Japan

A novel method to link a nascent protein (phenotype) to its mRNA (genotype) covalently through the N-terminus was developed. The mRNA harboring amber stop codon at just downstream of initiation site was hybridized with hydrazide-modified ssDNA at upstream of coding region and was ligated to the DNA. This construct was then modified with 4-acetyl-phenylalanyl amber suppressor tRNA. This modified construct was fused with the nascent protein via the phenylalanine derivative when the mRNA uses the amber suppressor tRNA to decode the amber stop codon. The obtained fusion molecule was used successfully in selective enrichment experiments. It will be applicable for high-through-put screening in evolutionary protein engineering. In contrast to fusion molecules generated by other methods in which the protein is linked to genotype molecule through the C- terminus, our fusion molecule will serve to select a protein for which the C-terminus is essential to be active.
Keywords: In vitro selection, mRNA-display, in vitro virus, C-terminus, Non-natural amino acid, T4 RNA Ligase
How to cite this article:
Ueno S, Arai H, Suzuki M, Husimi Y. An mRNA-protein Fusion at N-terminus for Evolutionary Protein Engineering.
Int J Biol Sci
2007; 3(6):365-374. doi:10.7150/ijbs.3.365. Available from
http://www.ijbs.com/v03p0365.htm