Global reach, higher impact
International Journal of Medical Sciences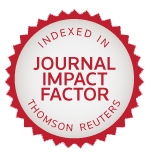 Int J Biol Sci 2007; 3(7):420-427. doi:10.7150/ijbs.3.420
Review
Candidate Gene Identification Approach: Progress and Challenges
Key Laboratory of Agricultural Animal Genetics, Breeding and Reproduction of Ministry of Education, Huazhong Agricultural University, Wuhan 430070, P. R. China

Although it has been widely applied in identification of genes responsible for biomedically, economically, or even evolutionarily important complex and quantitative traits, traditional candidate gene approach is largely limited by its reliance on the priori knowledge about the physiological, biochemical or functional aspects of possible candidates. Such limitation results in a fatal information bottleneck, which has apparently become an obstacle for further applications of traditional candidate gene approach on many occasions. While the identification of candidate genes involved in genetic traits of specific interest remains a challenge, significant progress in this subject has been achieved in the last few years. Several strategies have been developed, or being developed, to break the barrier of information bottleneck. Recently, being a new developing method of candidate gene approach, digital candidate gene approach (DigiCGA) has emerged and been primarily applied to identify potential candidate genes in some studies. This review summarizes the progress, application software, online tools, and challenges related to this approach.
Keywords: candidate gene approach, information bottleneck, digital candidate gene approach
How to cite this article:
Zhu M, Zhao S. Candidate Gene Identification Approach: Progress and Challenges.
Int J Biol Sci
2007; 3(7):420-427. doi:10.7150/ijbs.3.420. Available from
http://www.ijbs.com/v03p0420.htm