Global reach, higher impact
International Journal of Medical Sciences
Journal of Bone and Joint Infection (JBJI)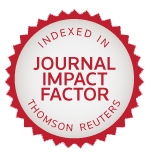 Int J Biol Sci 2007; 3(7):455-462. doi:10.7150/ijbs.3.455
Research Paper
Adjuvant effect of anti-4-1BB mAb administration in adoptive T cell therapy of cancer
1. Division of Surgical Oncology, University of Michigan, Ann Arbor, MI 48109-5932, USA.
2. Shiga University of Medical Science, Shiga, Japan.
3. Bristol-Myers Squibb Company, Princeton, NJ, USA.
* These two authors contributed equally to the work.

Administration of anti-4-1BB mAb has been found to be a potent adjuvant when combined with other therapeutic approaches, e.g. chemotherapy, cytokine therapies, anti-OX40 therapy, and peptide or DC vaccines. However, the adjuvant effect of anti-4-1BB mAb administration in adoptive T cell therapy of cancer has not been fully evaluated. In this report, effector T cells were generated in vitro by anti-CD3/anti-CD28 activation of tumor-draining lymph node (TDLN) cells and used in an adoptive immunotherapy model. While T cells or anti-4-1BB alone showed no therapeutic efficacy in mice bearing macroscopic 10-day pulmonary metastases, T cells plus anti-4-1BB mediated significant tumor regression in an anti-4-1BB dose dependent manner. Mice bearing microscopic 3-day lung metastases treated with T cells alone demonstrated tumor regression which was significantly enhanced by anti-4-1BB administration. NK cell depletion abrogated the augmented therapeutic efficacy rendered by anti-4-1BB. Cell transfer between congenic hosts demonstrated that anti-4-1BB administration increased the survival of adoptively transferred TDLN cells. Using STAT4-/- mice, we found that modulated IFNγ secretion in wt TDLN cells after anti-CD3/CD28/4-1BB activation in vitro was lost in similarly stimulated STAT4-/- TDLN cells. Additionally, anti-4-1BB administration failed to augment the therapeutic efficacy of T cell therapy in STAT4-/- mice. Together, these results indicate that administered anti-4-1BB mAb can serve as an effective adjuvant to augment the antitumor reactivity of adoptively transferred T cells by recruiting the host NK cells; increasing the persistence of infused effector T cells, and modulating the STAT4 molecular signaling pathway.
Keywords: Anti-4-1BB, T cells, Cancer, Adoptive immunotherapy, NK cells, STAT4
How to cite this article:
Li Q, Iuchi T, Jure-Kunkel MN, Chang AE. Adjuvant effect of anti-4-1BB mAb administration in adoptive T cell therapy of cancer.
Int J Biol Sci
2007; 3(7):455-462. doi:10.7150/ijbs.3.455. Available from
http://www.ijbs.com/v03p0455.htm