Global reach, higher impact
International Journal of Medical Sciences
Journal of Bone and Joint Infection (JBJI)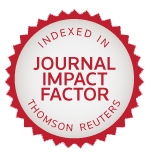 Int J Biol Sci 2007; 3(7):471-476. doi:10.7150/ijbs.3.471
Research Paper
The Growth-hormone inducible transmembrane protein (Ghitm) belongs to the Bax inhibitory protein-like family
Department for Plastic, Hand and Reconstructive Surgery, Medical School Hannover, Podbielskistraße 380, D-30659 Hannover, Germany
*These authors contributed equally.

The conserved protein domain UPF0005 is a protein family signature distributed among many species including fungi and bacteria. Although of unknown functionality this motif has been found in newly identified antiapoptotic proteins comprising the BI-1 family, namely Bax-inhibitory Protein-1 (BI-1), Lifeguard (LFG), and h-GAAP. In a search for vertebrate proteins presumably belonging to the BI-1 family, we found that Growth-hormone inducible transmembrane protein (Ghitm) is another prospective member of the BI-1 family. Here we characterise Ghitm in a first analysis regarding its phylogeny, expression in cancer cell lines, and proteomical properties.
Keywords: protein family, Bax-inhibitor, programmed cell death, bioinformatics, apoptosis inhibitors, transmembrane protein
How to cite this article:
Reimers K, Choi CY, Bucan V, Vogt PM. The Growth-hormone inducible transmembrane protein (Ghitm) belongs to the Bax inhibitory protein-like family.
Int J Biol Sci
2007; 3(7):471-476. doi:10.7150/ijbs.3.471. Available from
http://www.ijbs.com/v03p0471.htm